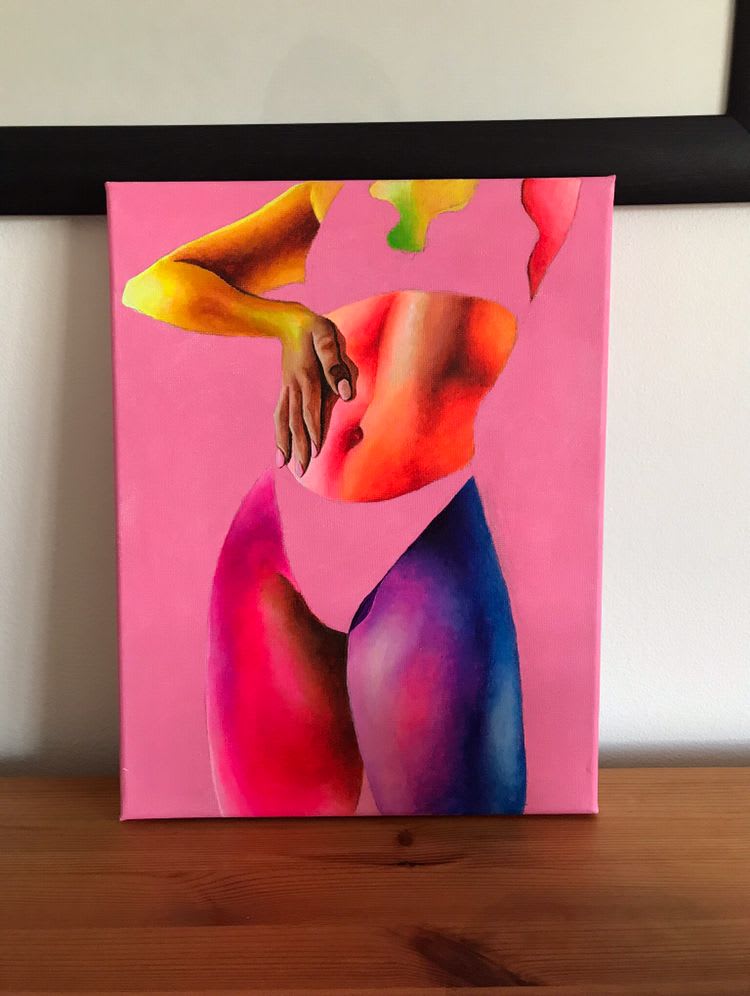 Pink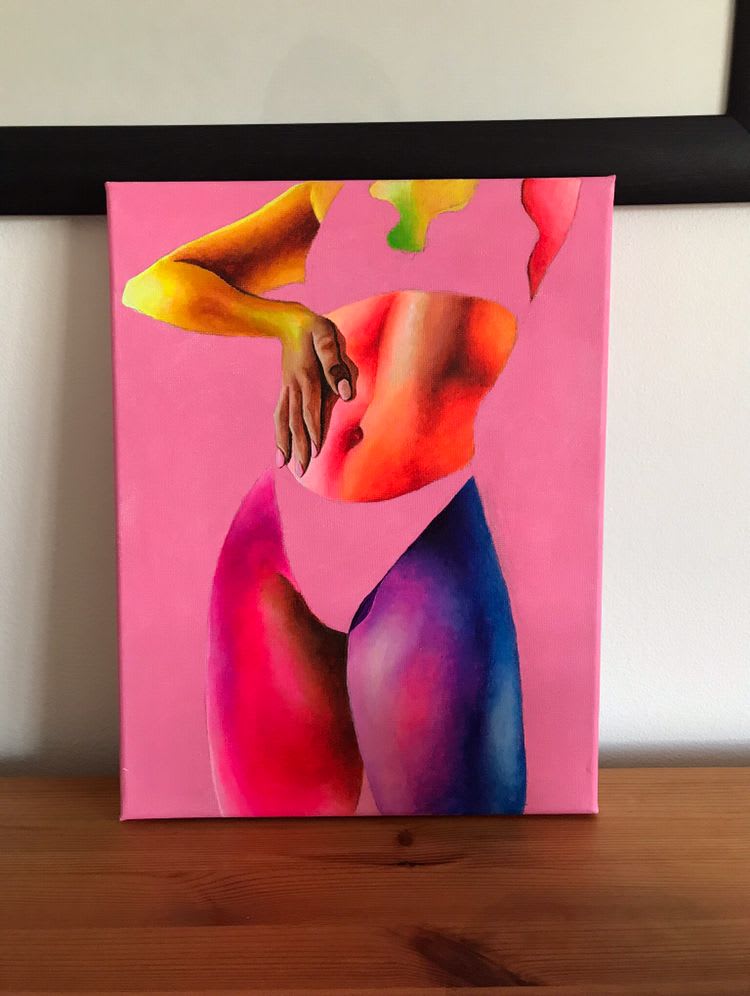 Pink was the one that set Siana's Canvas going.
Not really, not entirely, in reality Siana's Canvas has been brewing all my life. The creative edge waiting to blossom and follow all sorts of different paths.
But this is the painting that broke the nervous seal. In lockdown 1 back in 2020 (after a creative dry spell) just following A-Levels, I decided then was the perfect time to pick up my paintbrush and just paint what I wanted to paint. No brief, no "you haven't done enough research" or "what's the meaning" or "this won't get you enough marks". I just wanted to paint this, and that's that. Of course there's meaning, there always is. But it didn't matter at first, I just wanted to have fun. And so Pink was born.