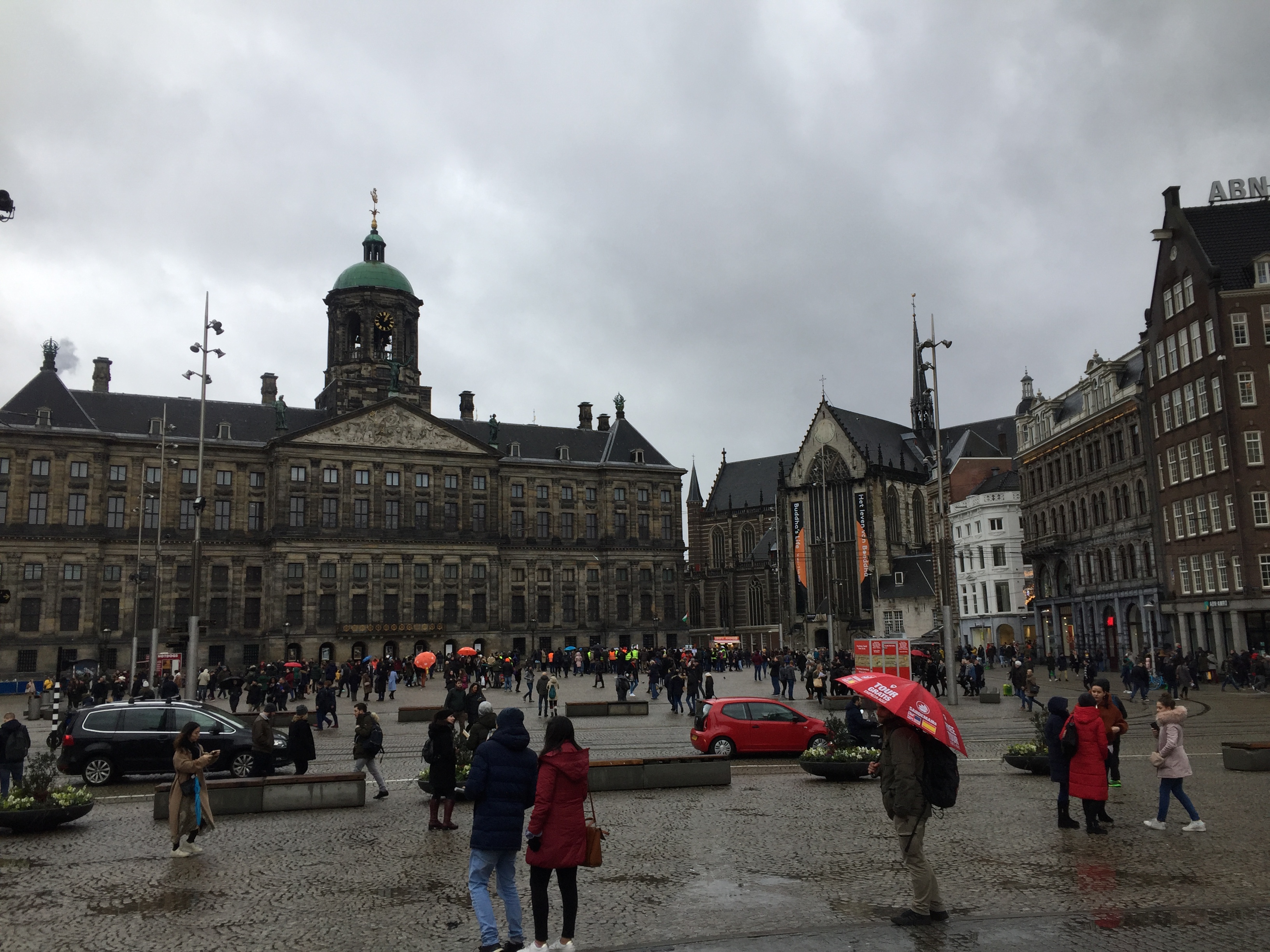 Amsterdam adventures
I'm back with an adventure to share full of exciting memories and beautiful photographs. You could call this an informative list of things to do in Amsterdam for tourists. Those of you who follow my Instagram will know that I recently had an incredible art trip to Amsterdam with my sixth form art class, and we crammed as much as possible in the tiny 3 days we had there. I bought a postcard from each place we visited that had a gift shop so I will show you my collection at the end.
It was FABULOUS.
So, let's begin, with bikes...
Oh holy mother of monkeys, the amount of bikes zonking through Amsterdam is greater than the amount of cars and trams put together. It is an insane battle trying to cross a busy bicycle lane when they're all going at high speed in opposite directions with no motive to stop for anyone.
Despite the fast nature of said bikes, there are a couple of lovely photos of the awesome style of bicycle in Amsterdam which I managed to snap.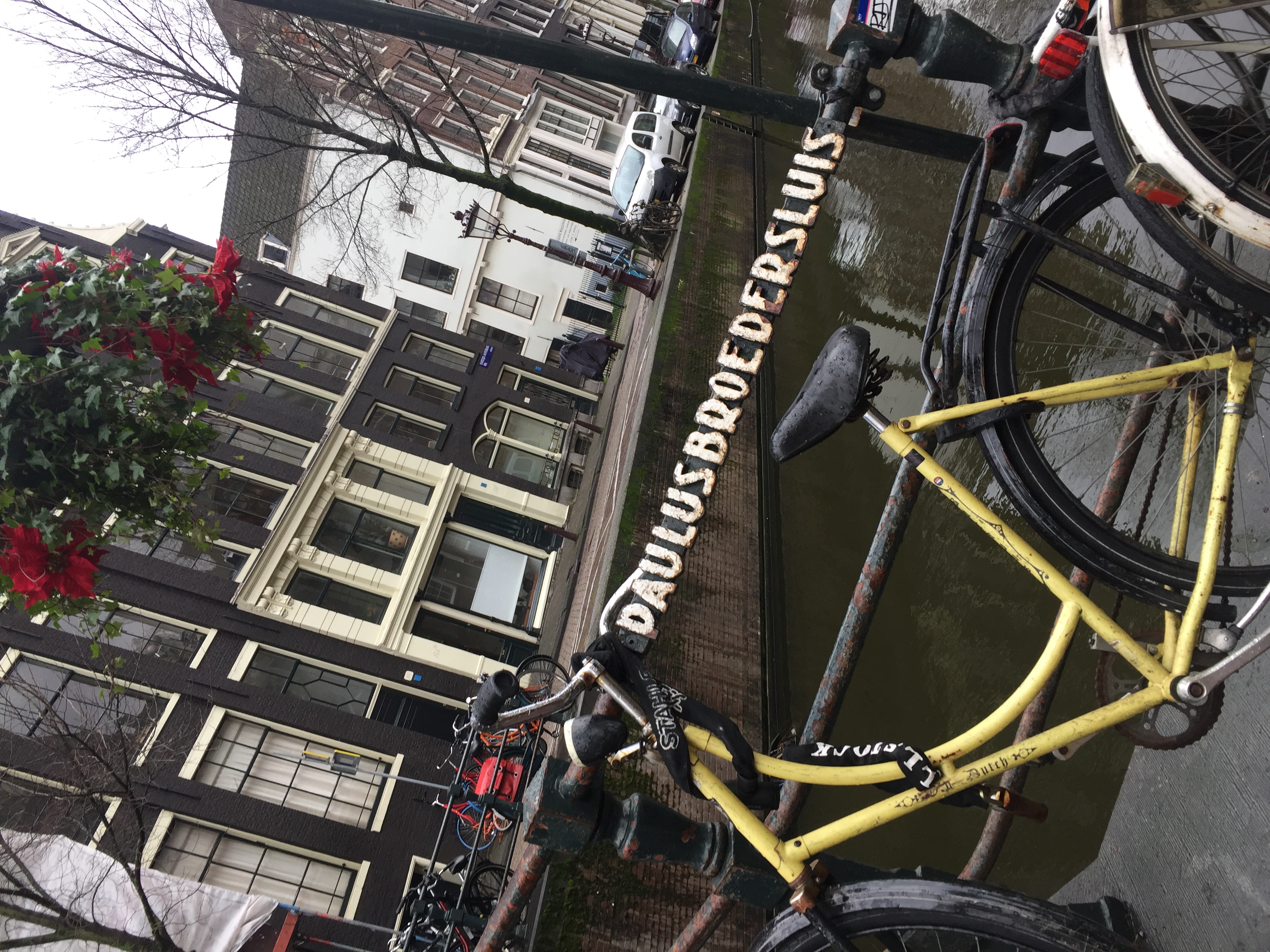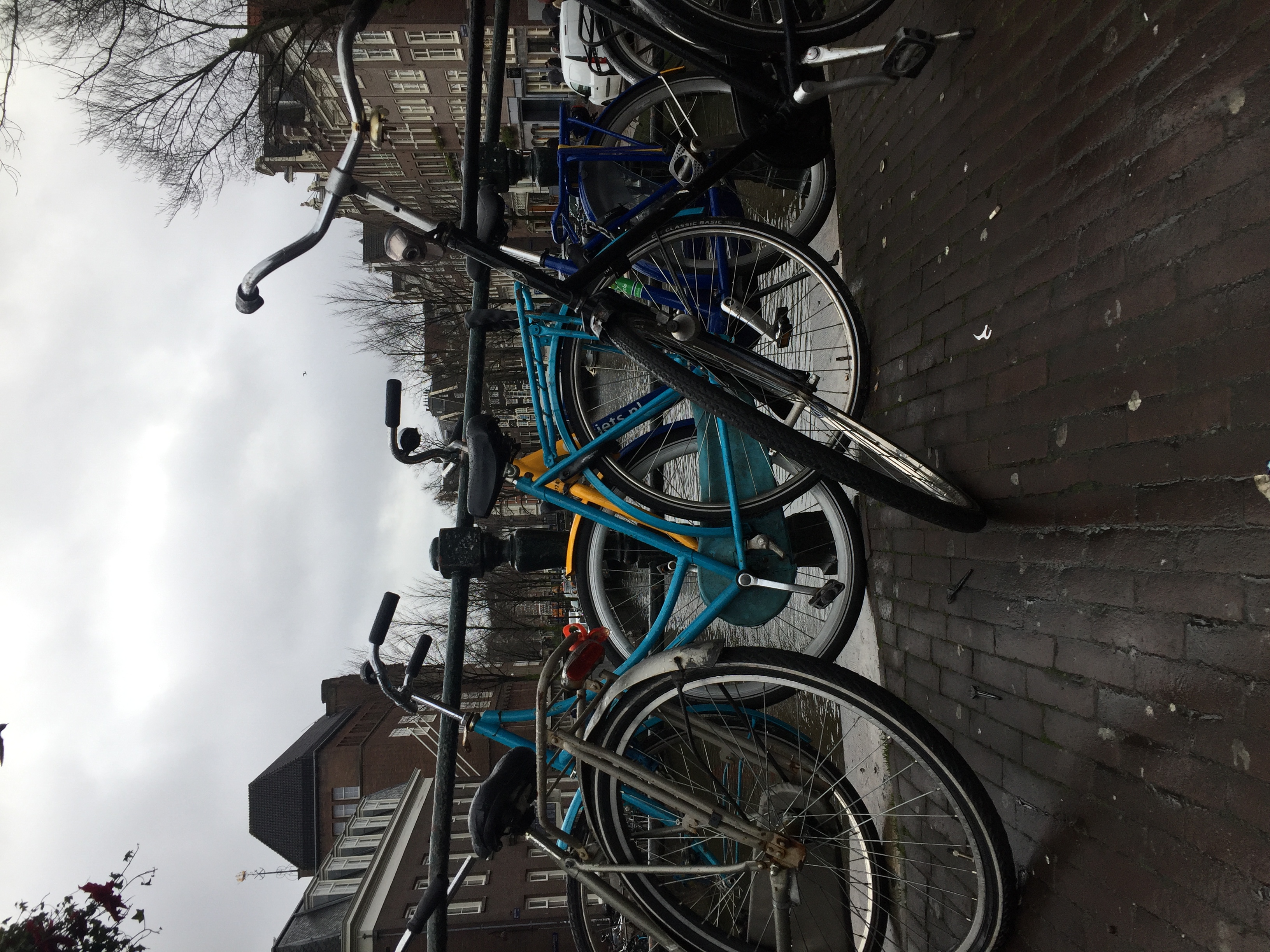 BodyWorlds exhibition:
Oh my goodness this was an incredible yet incredibly strange experience which I highly recommend but would also caution to those who are squeamish. Because of this, here is my WARNING to anyone who does not like death of humans or babies, or the human body, get someone to scroll past this next section and set of photos for you.
Bodyworlds is an exhibition of real deceased bodies which have (postmortem) had the skin removed, or been dissected in certain ways, in order to be able to see the inside muscular and bone structure. It is incredibly fascinating.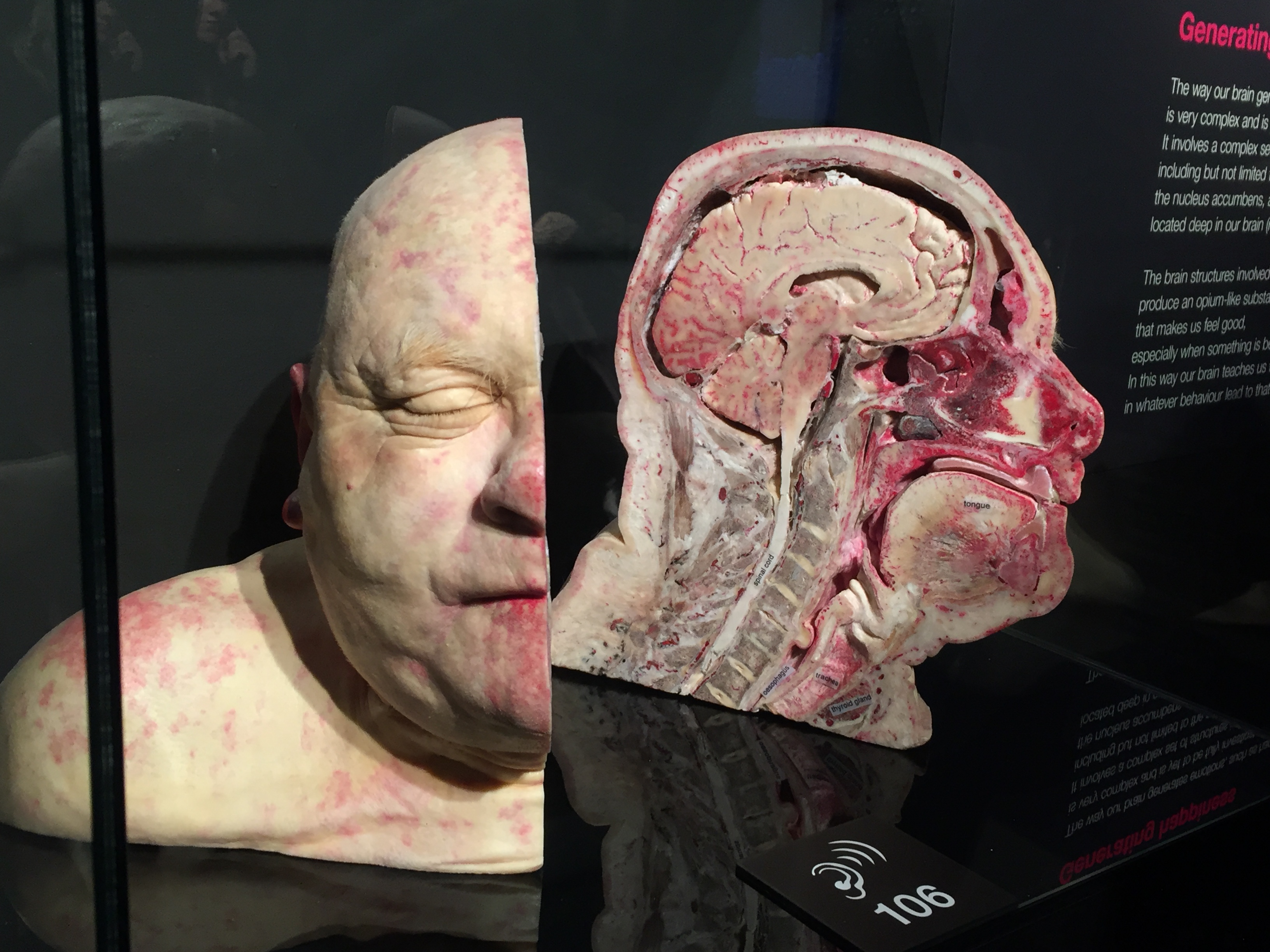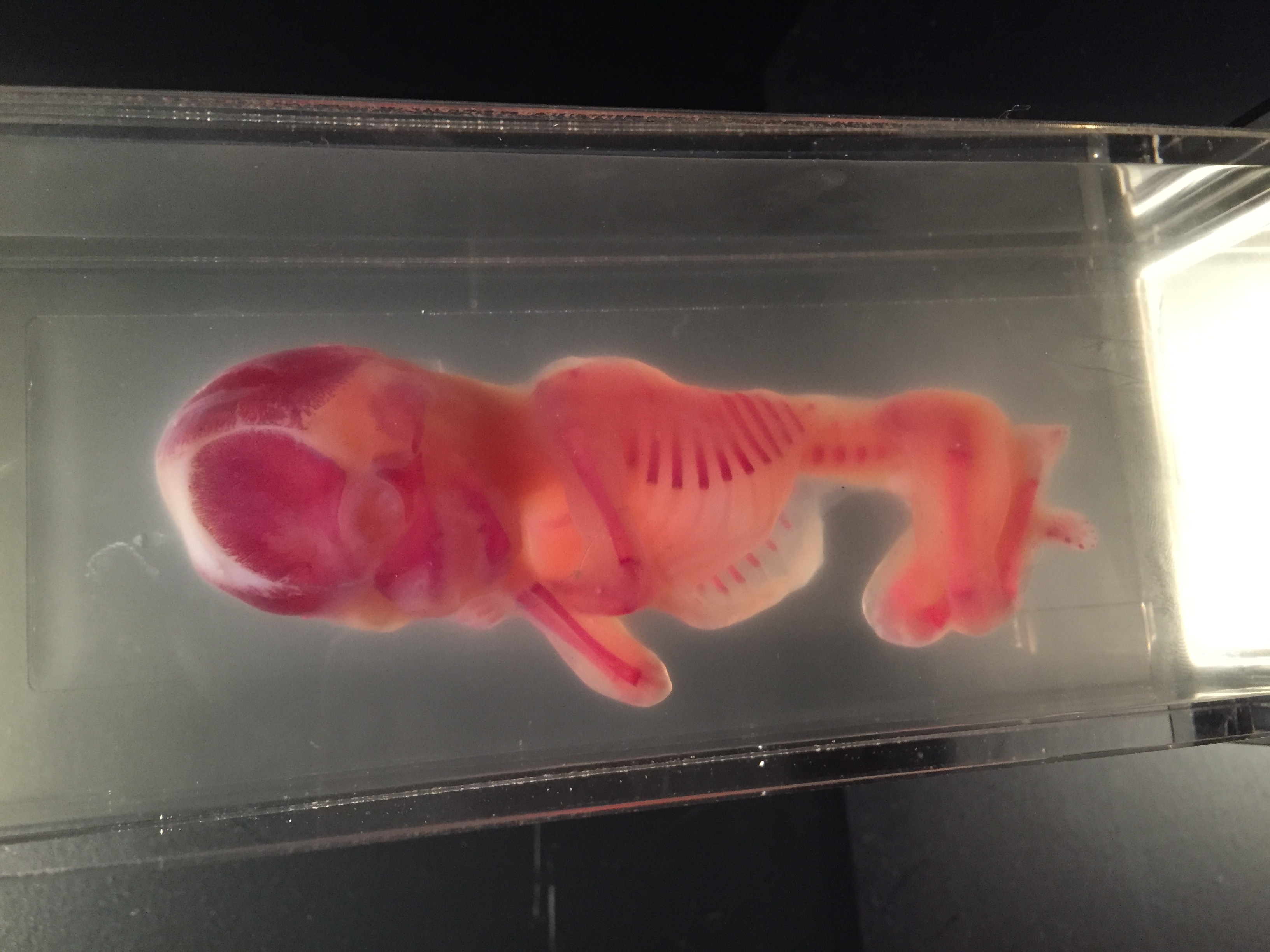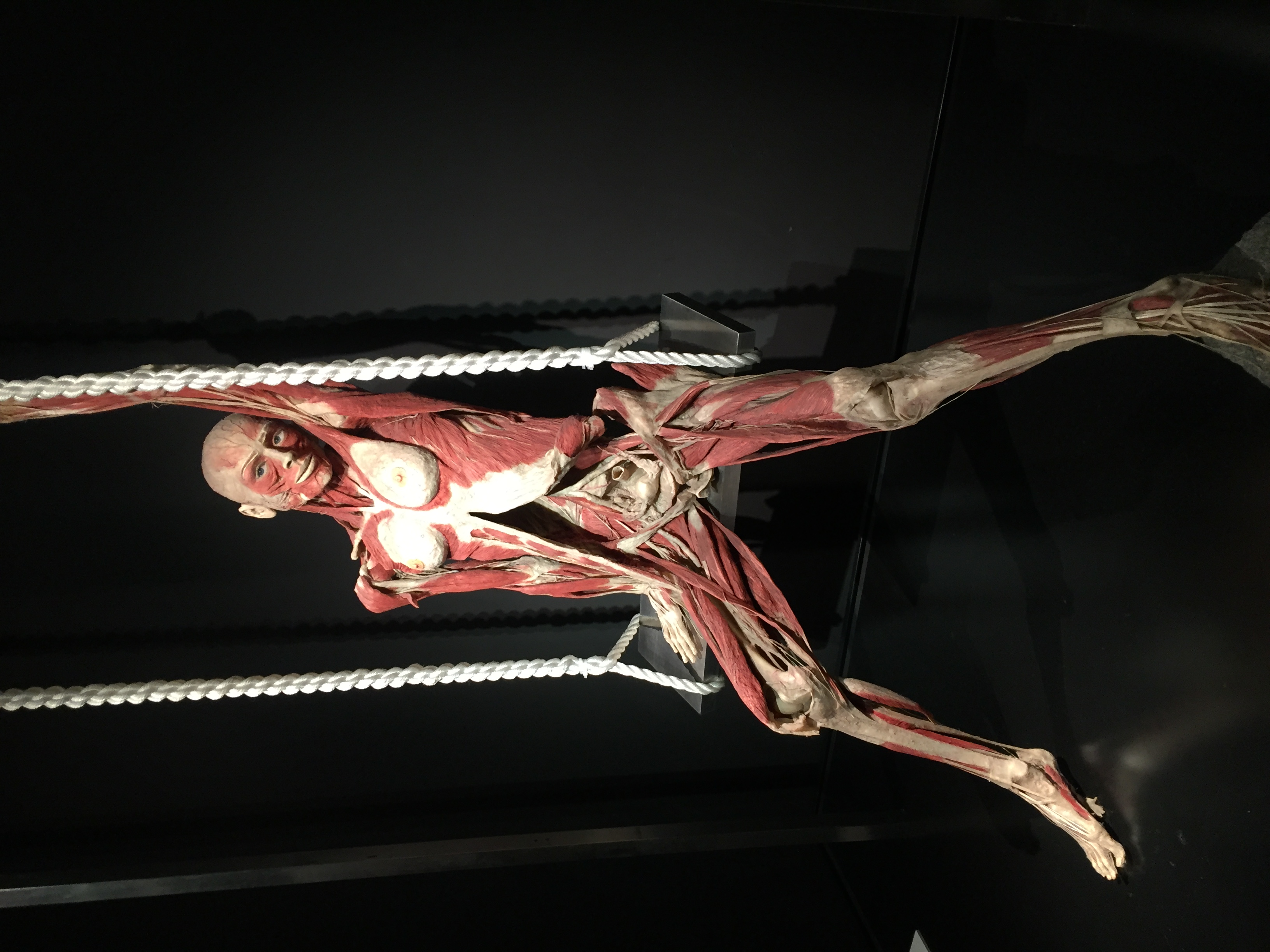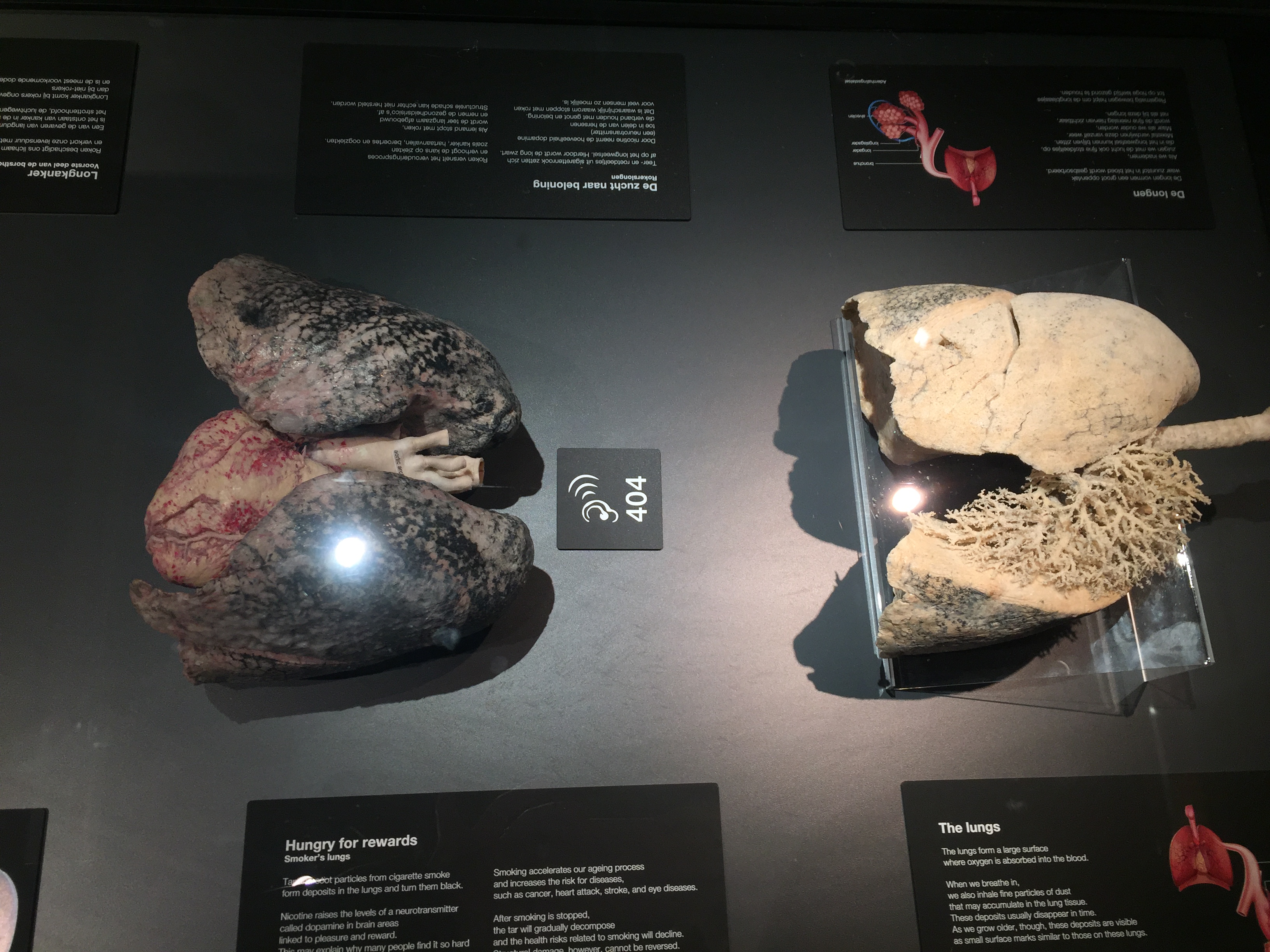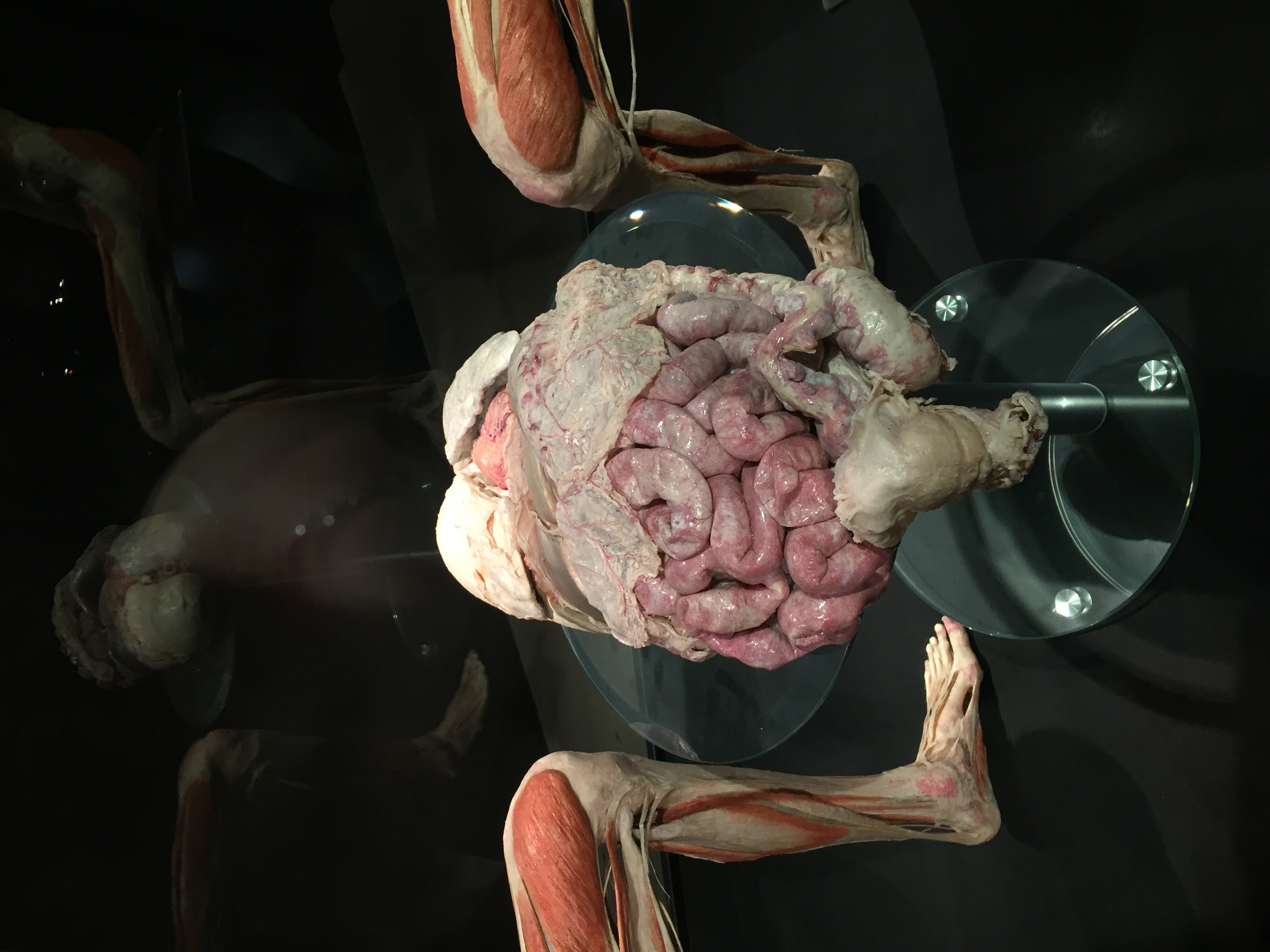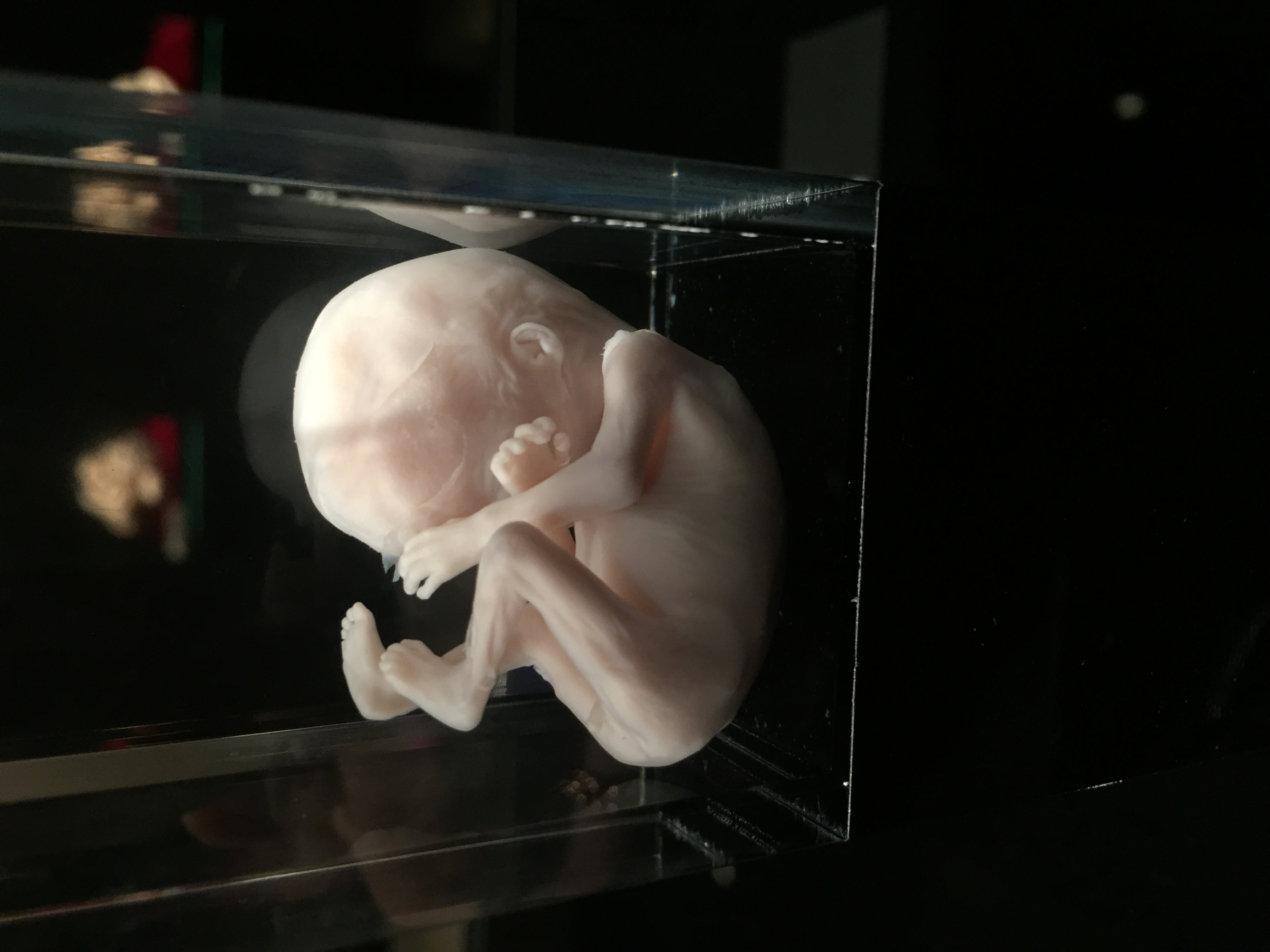 Stedelijk Gallery:
This was by far my favourite gallery of the whole trip and I was mesmerized by the contemporary art gracing the space of this huge building. There was enough in there to be able to spend a day going through the ins and outs of each exciting room but unfortunately we only had an hour.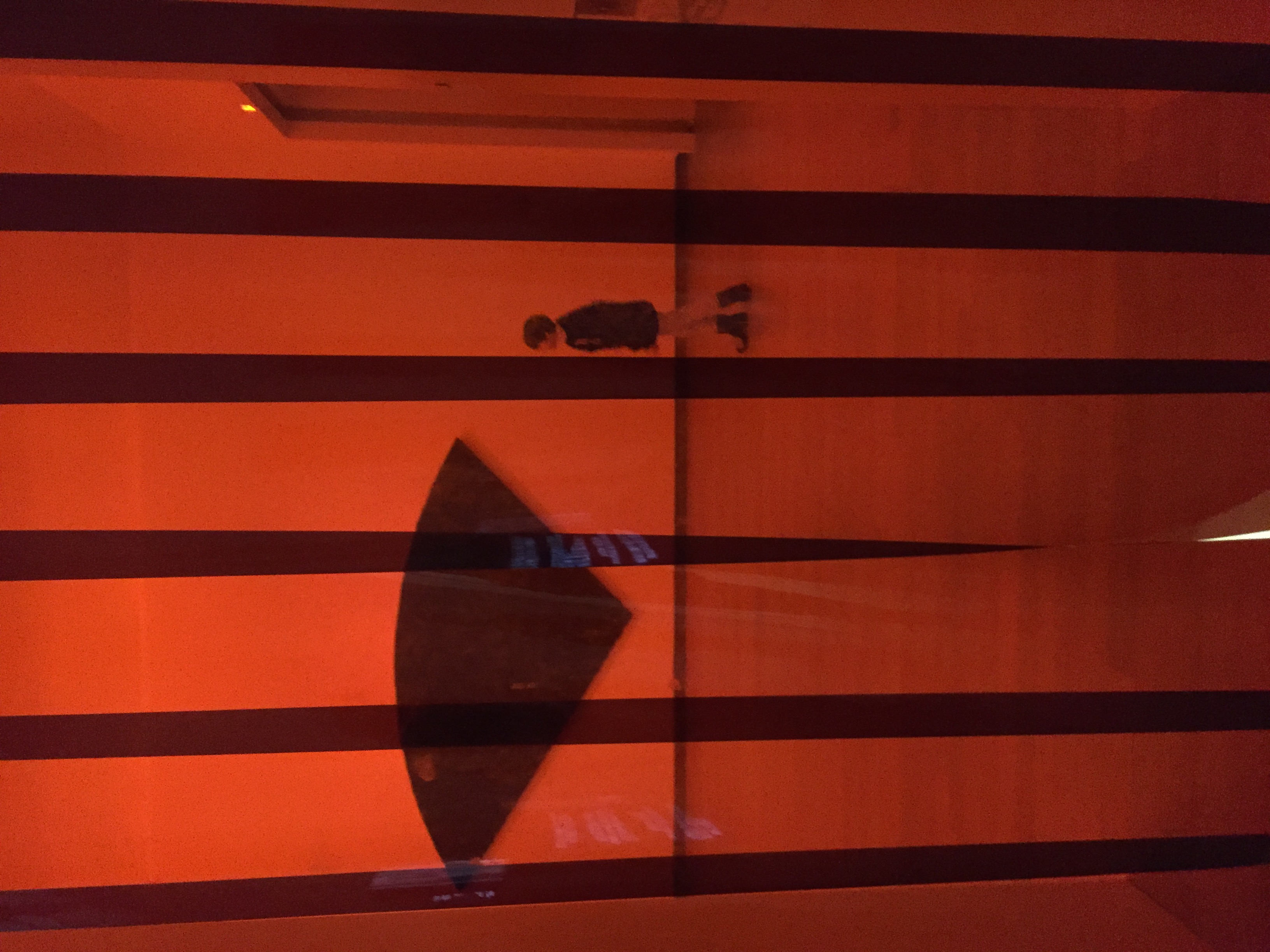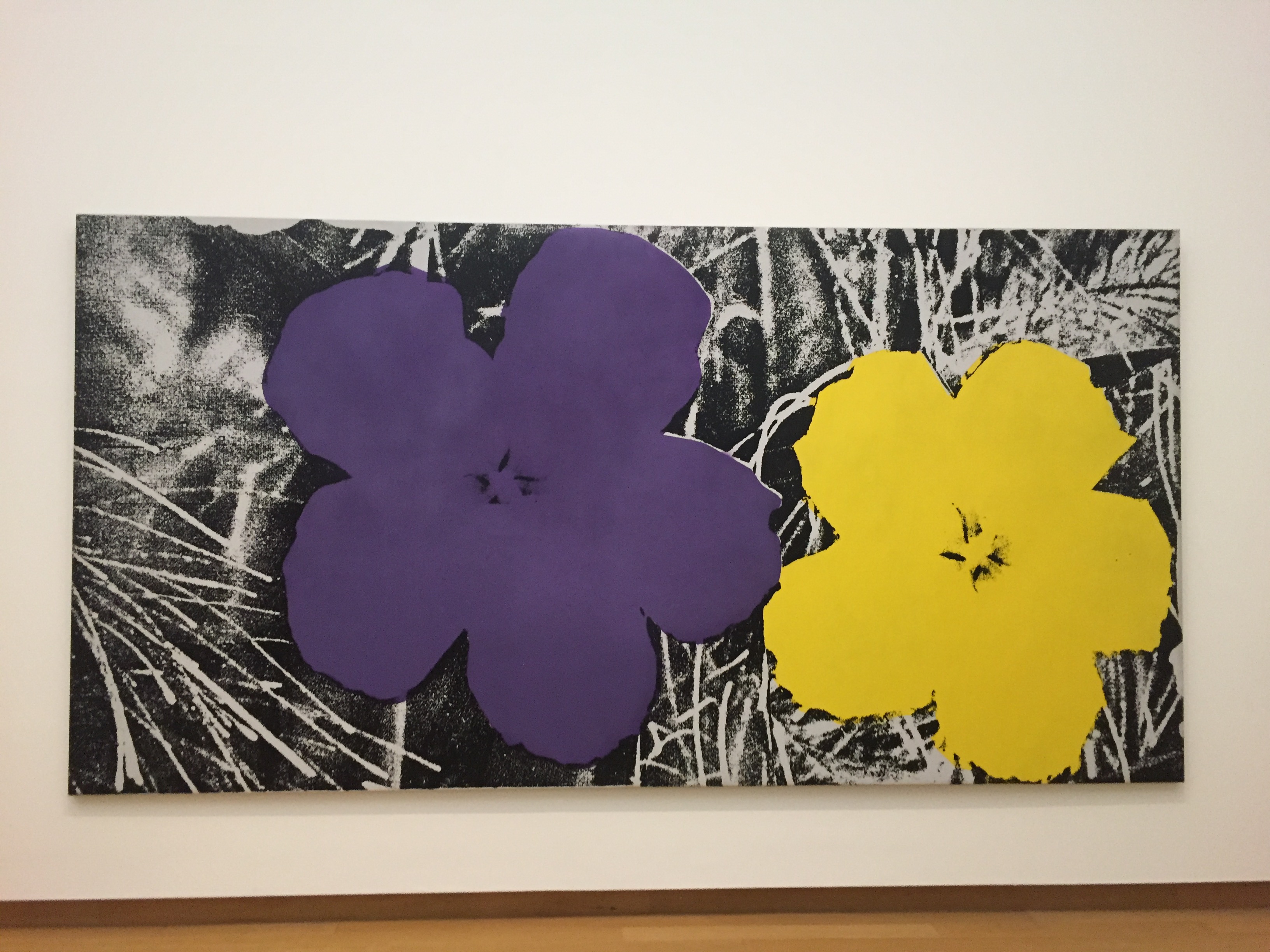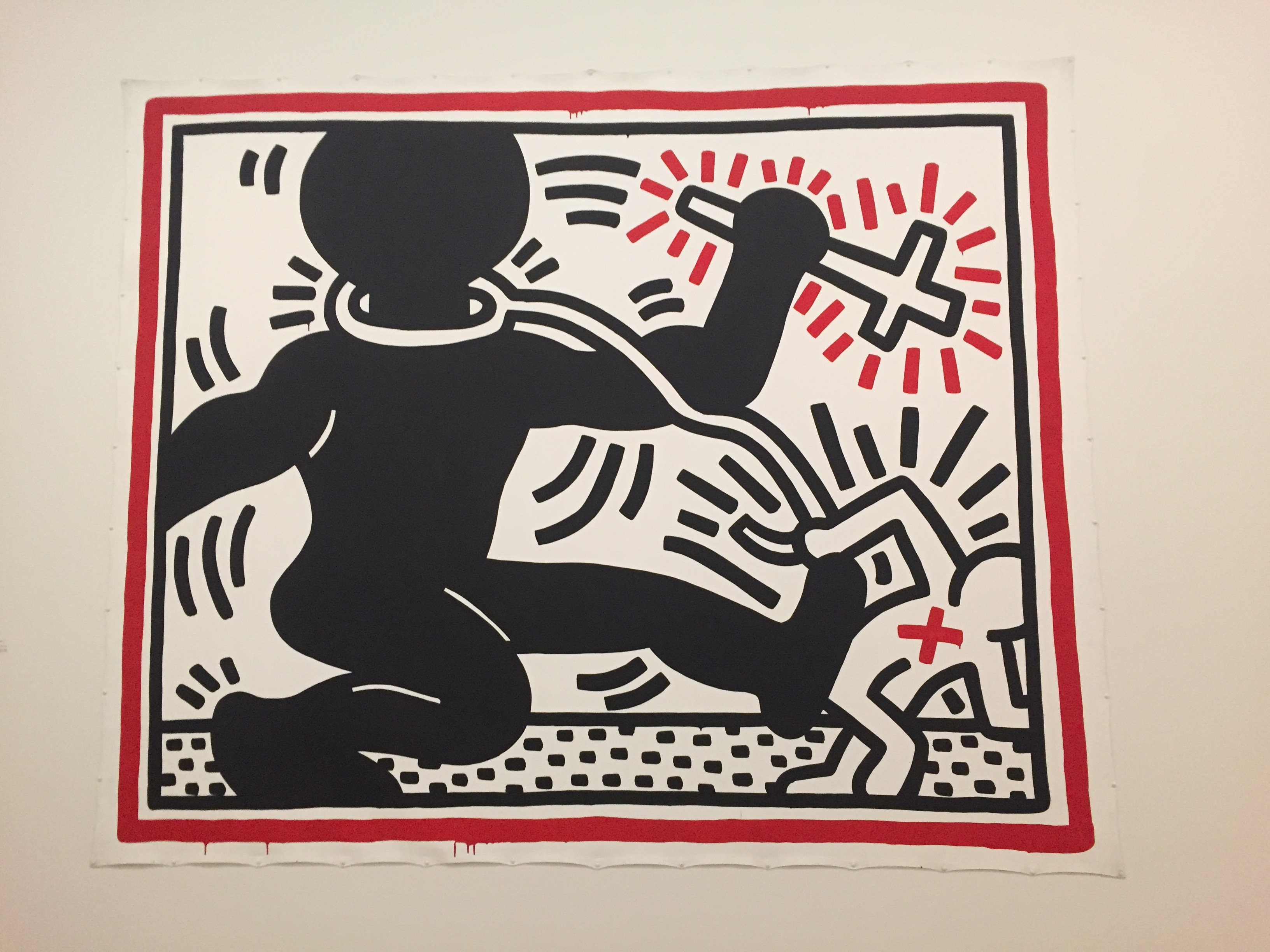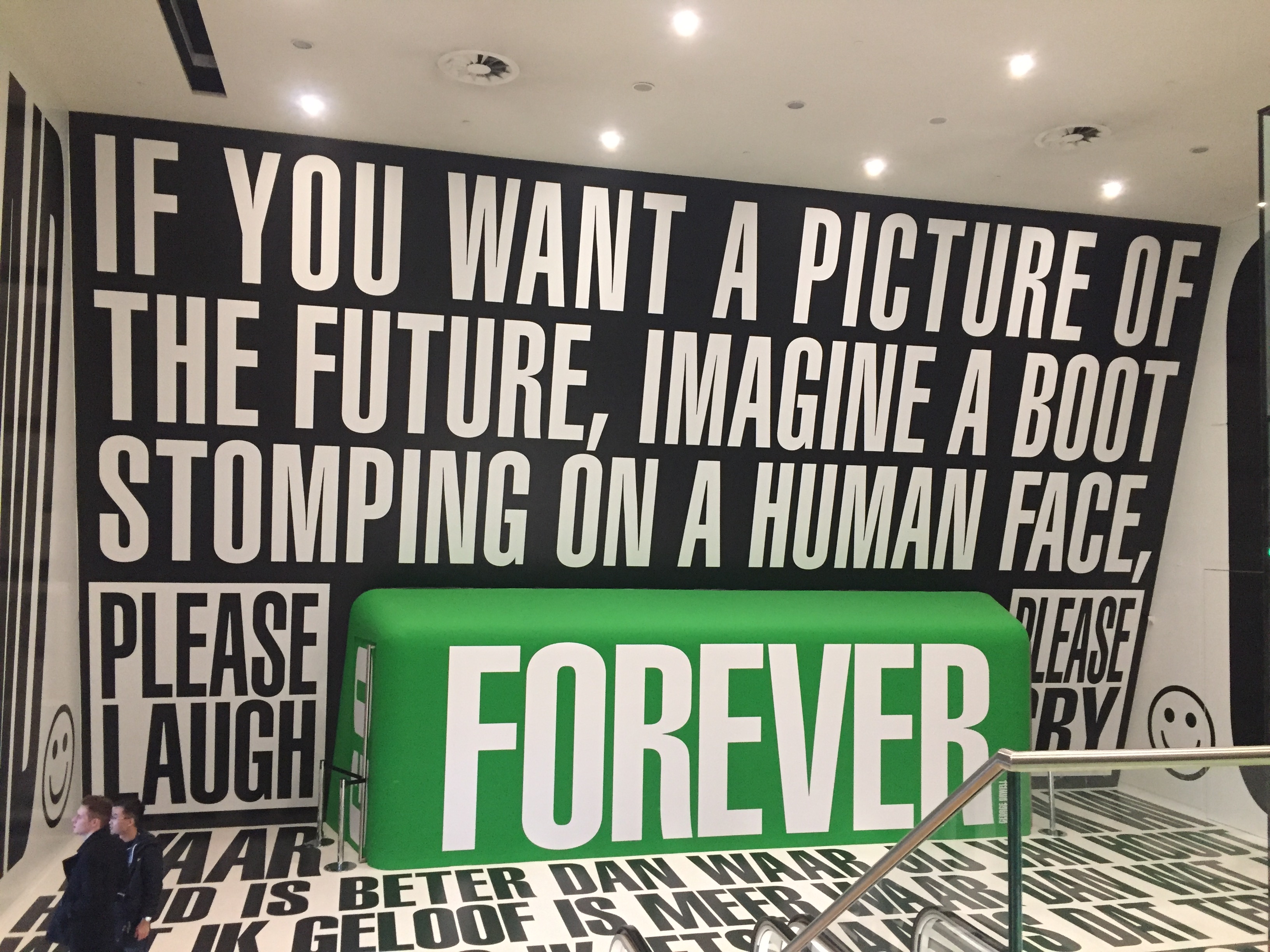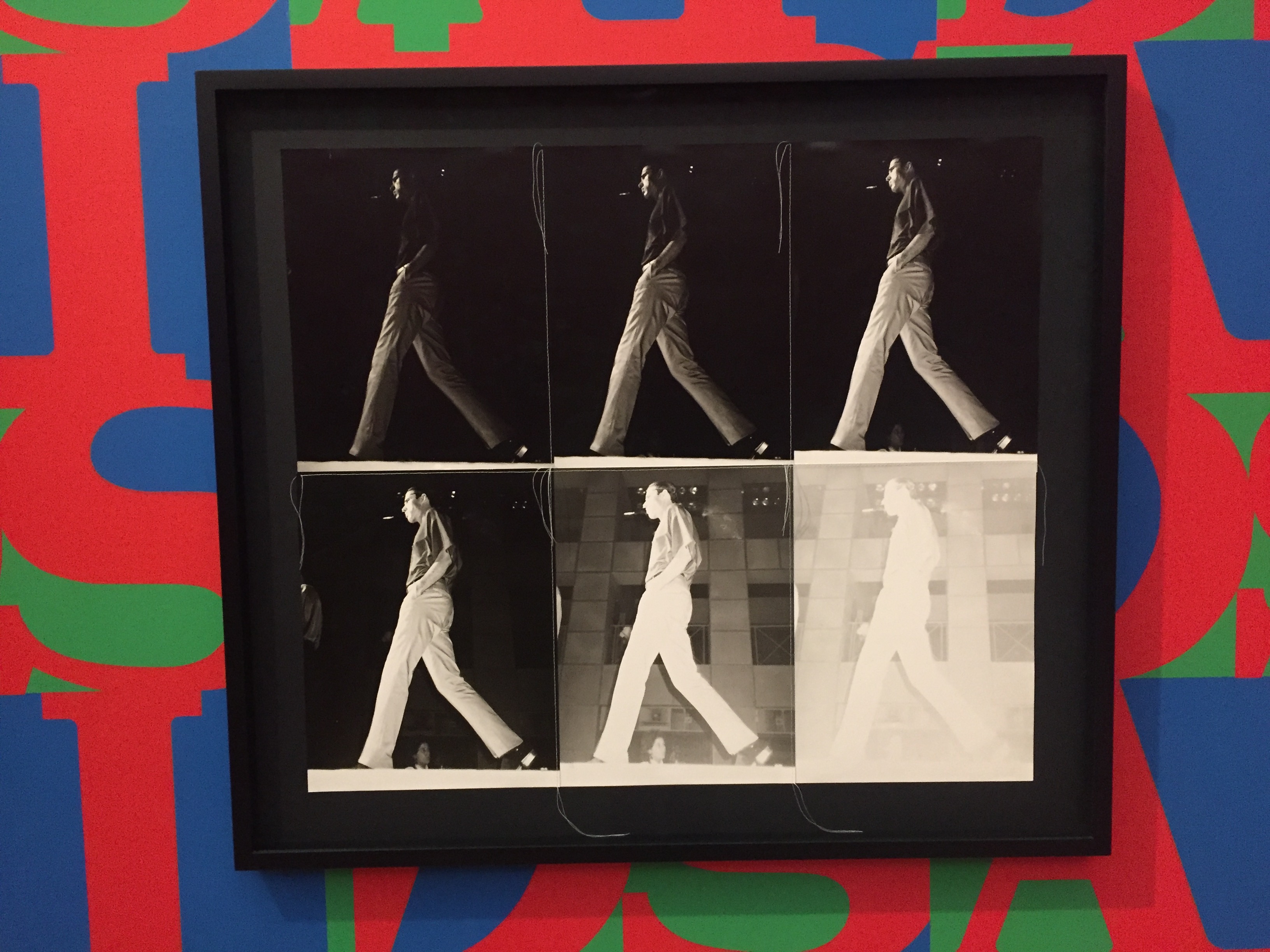 The MOCO (Banksy) museum:
This was another firm favourite of mine since I have always been a Banksy fan and have a huge print of the girl with a red heart balloon on my wall.
This was just full of brilliant originals by Banksy and all of the amazing meanings behind them.
At the end I bought a Pulp Fiction bananas T-Shirt from the gift store because it was just pure brilliance.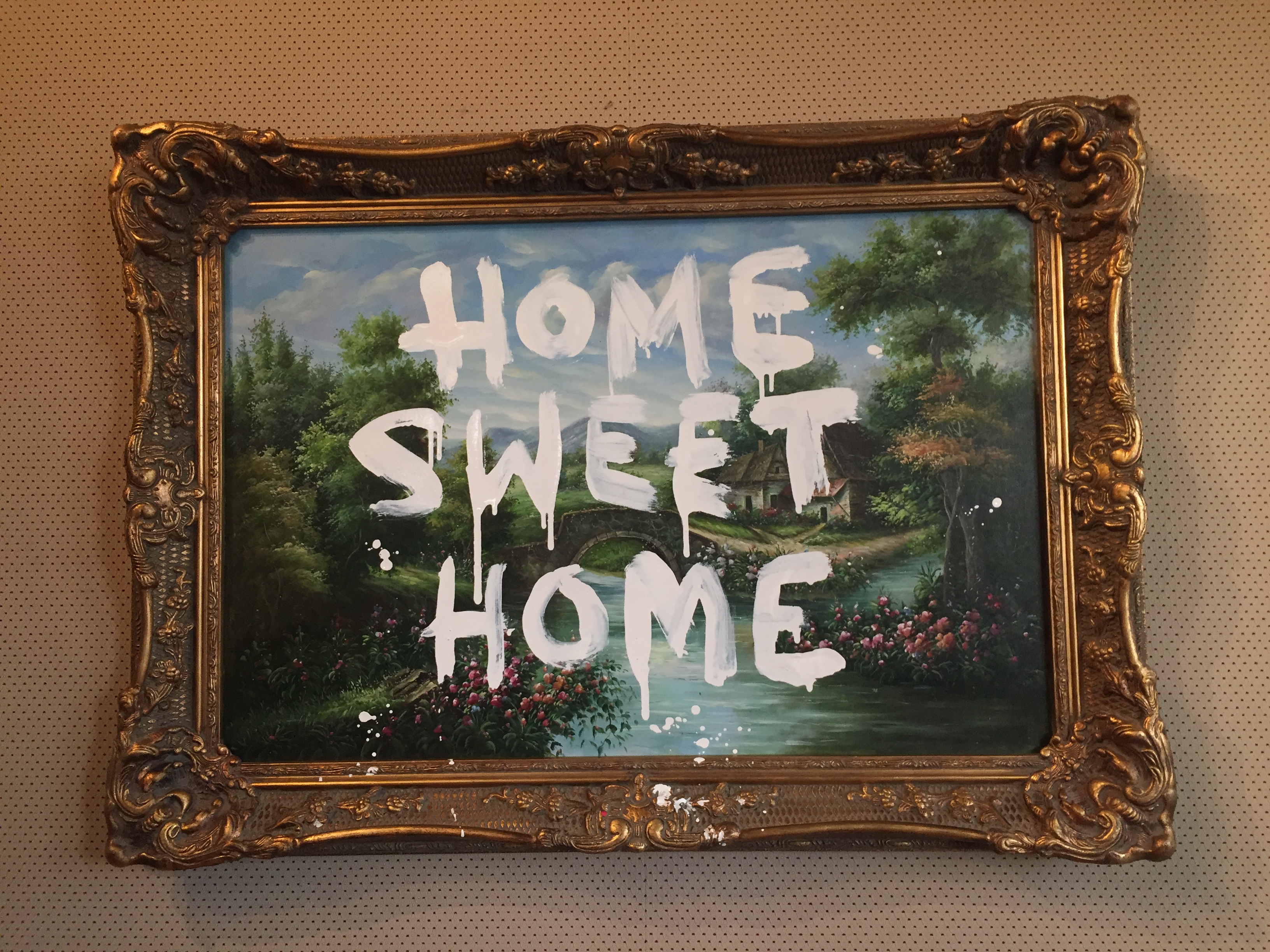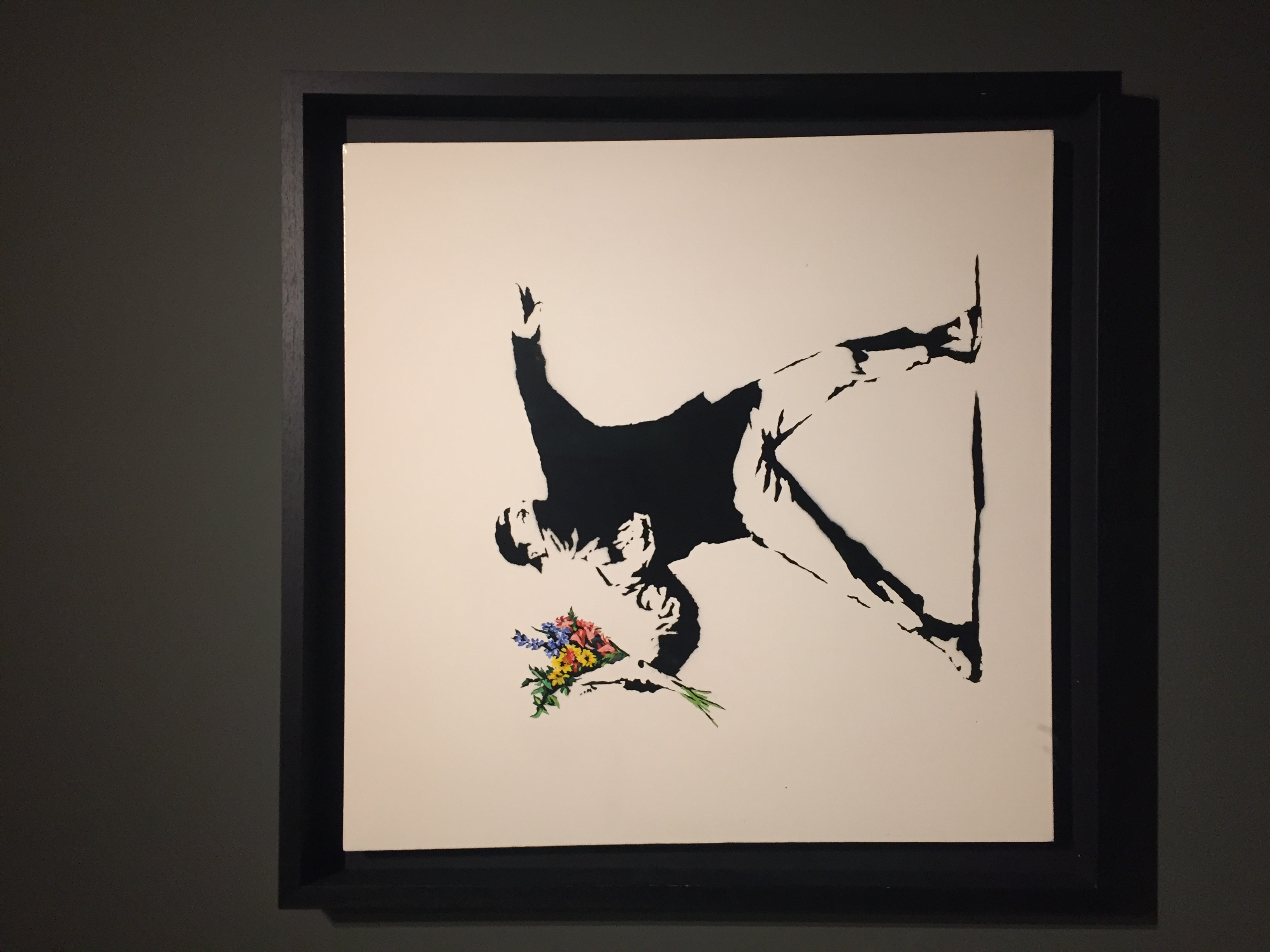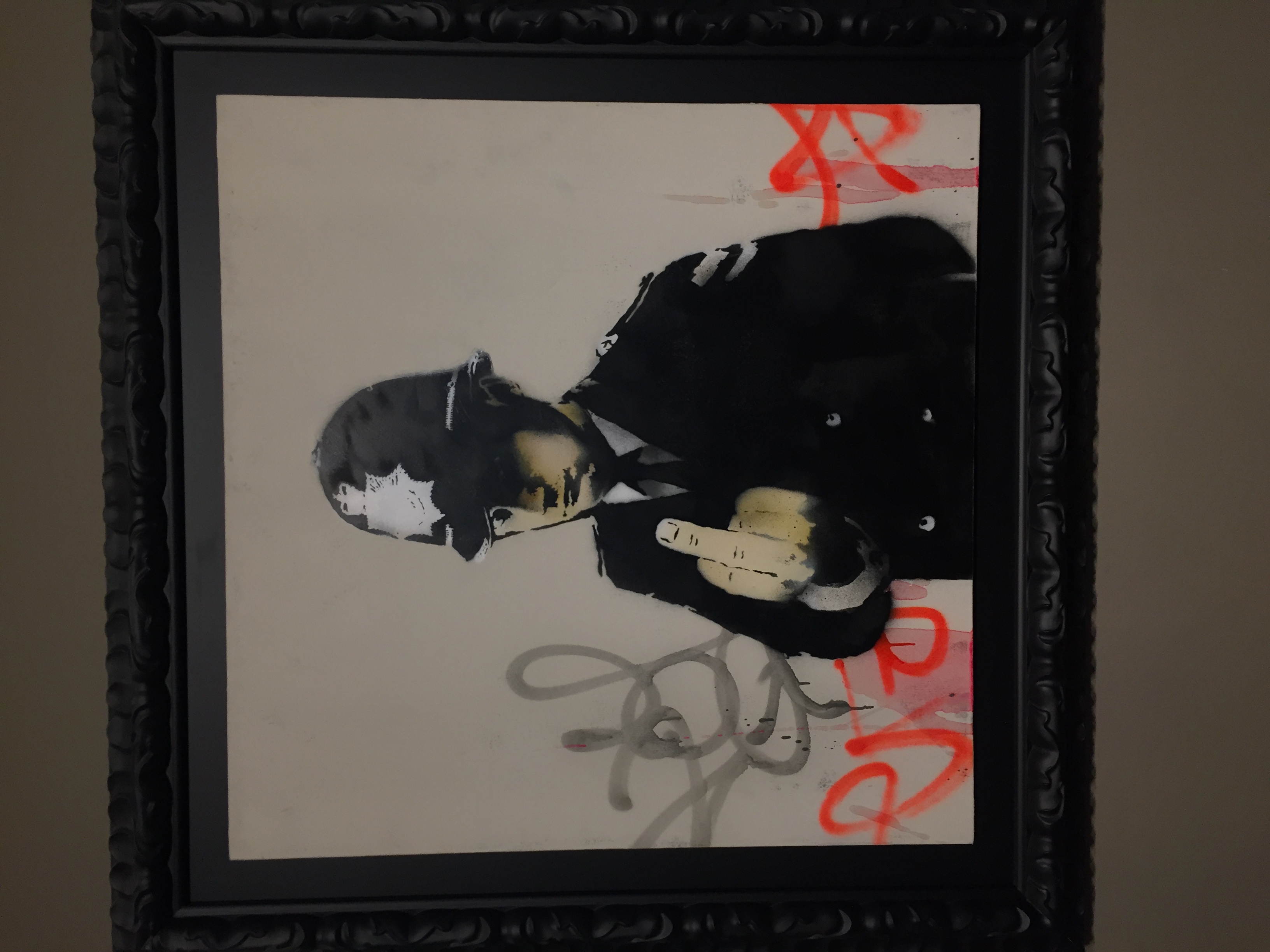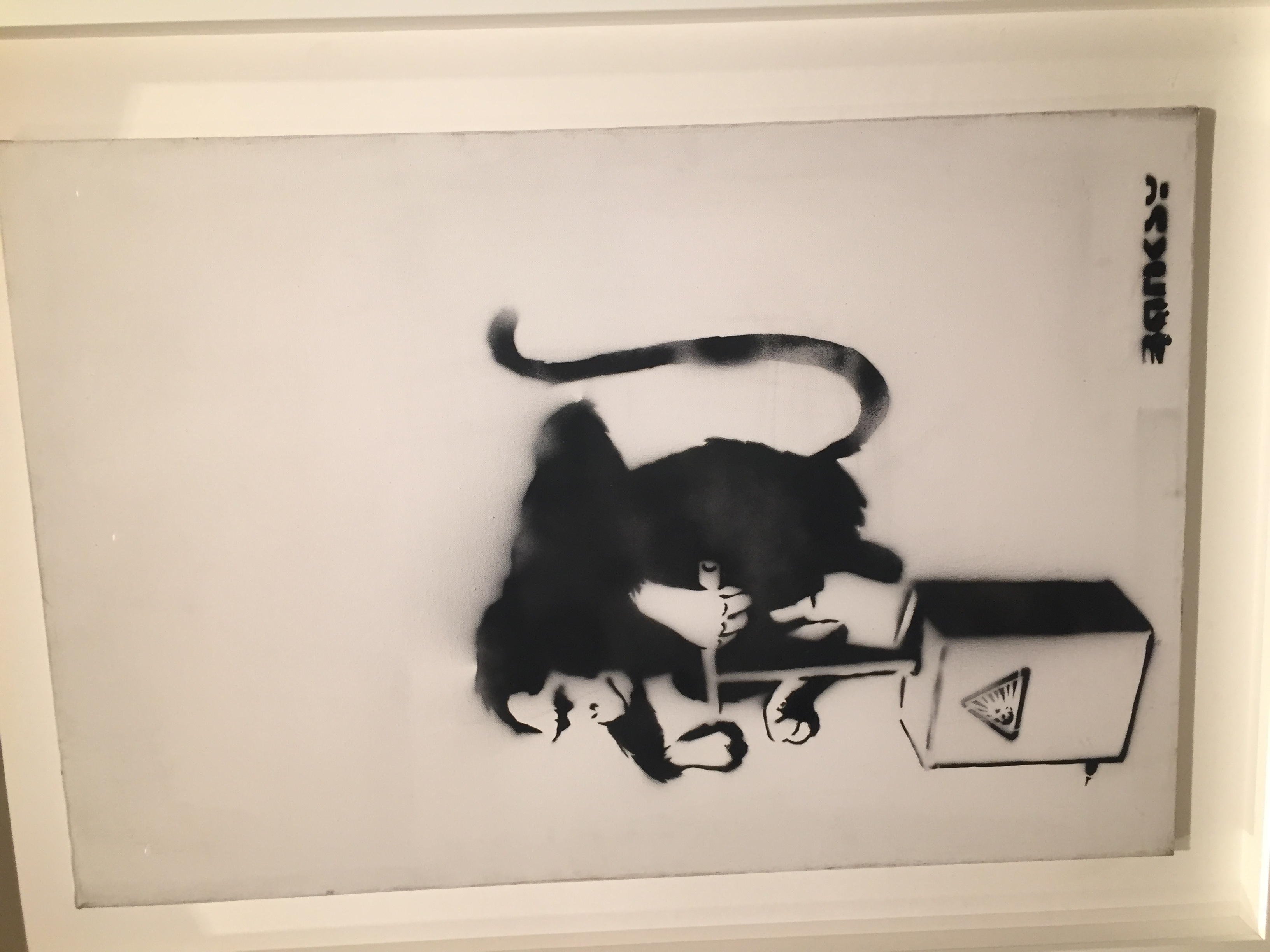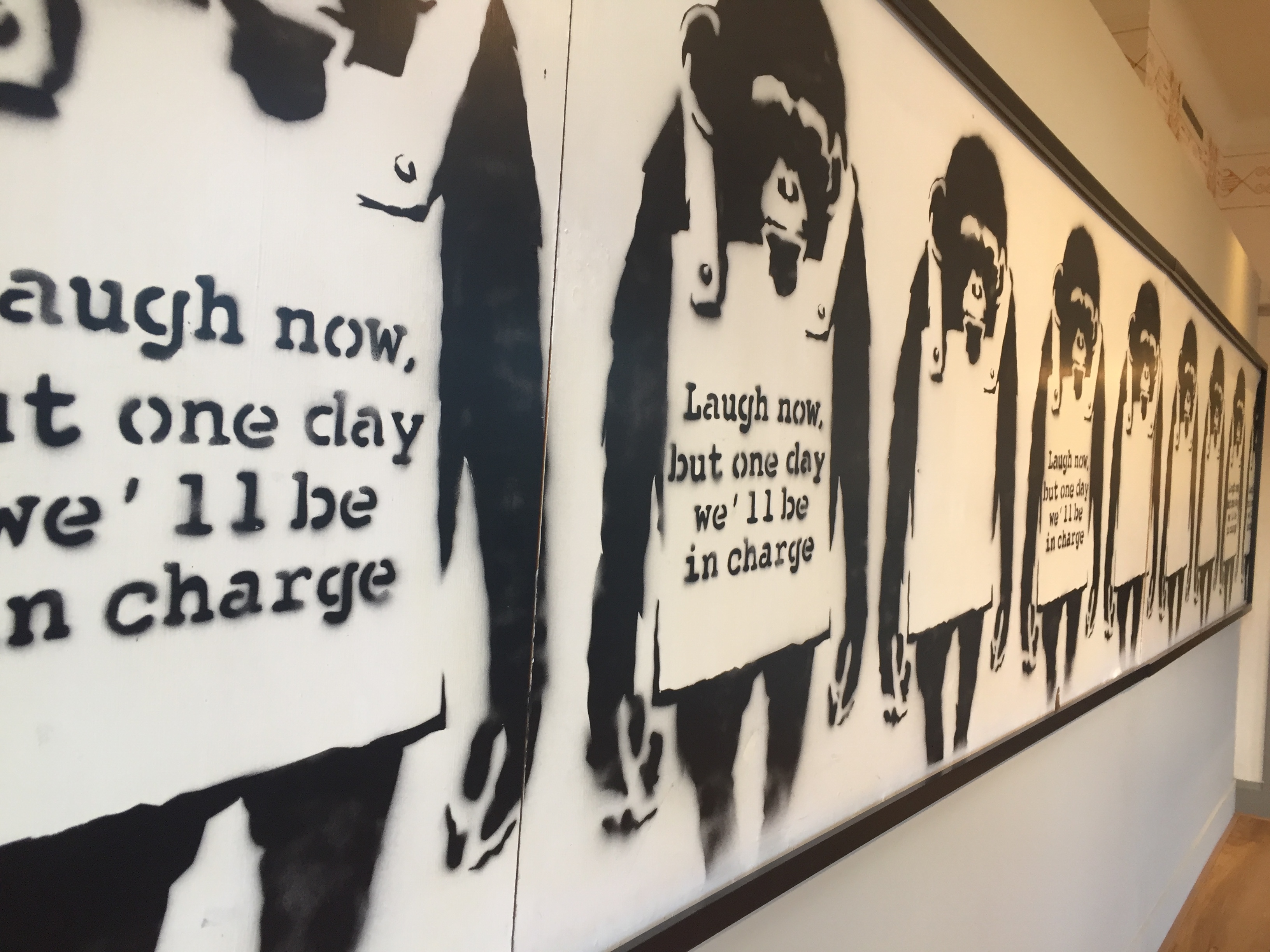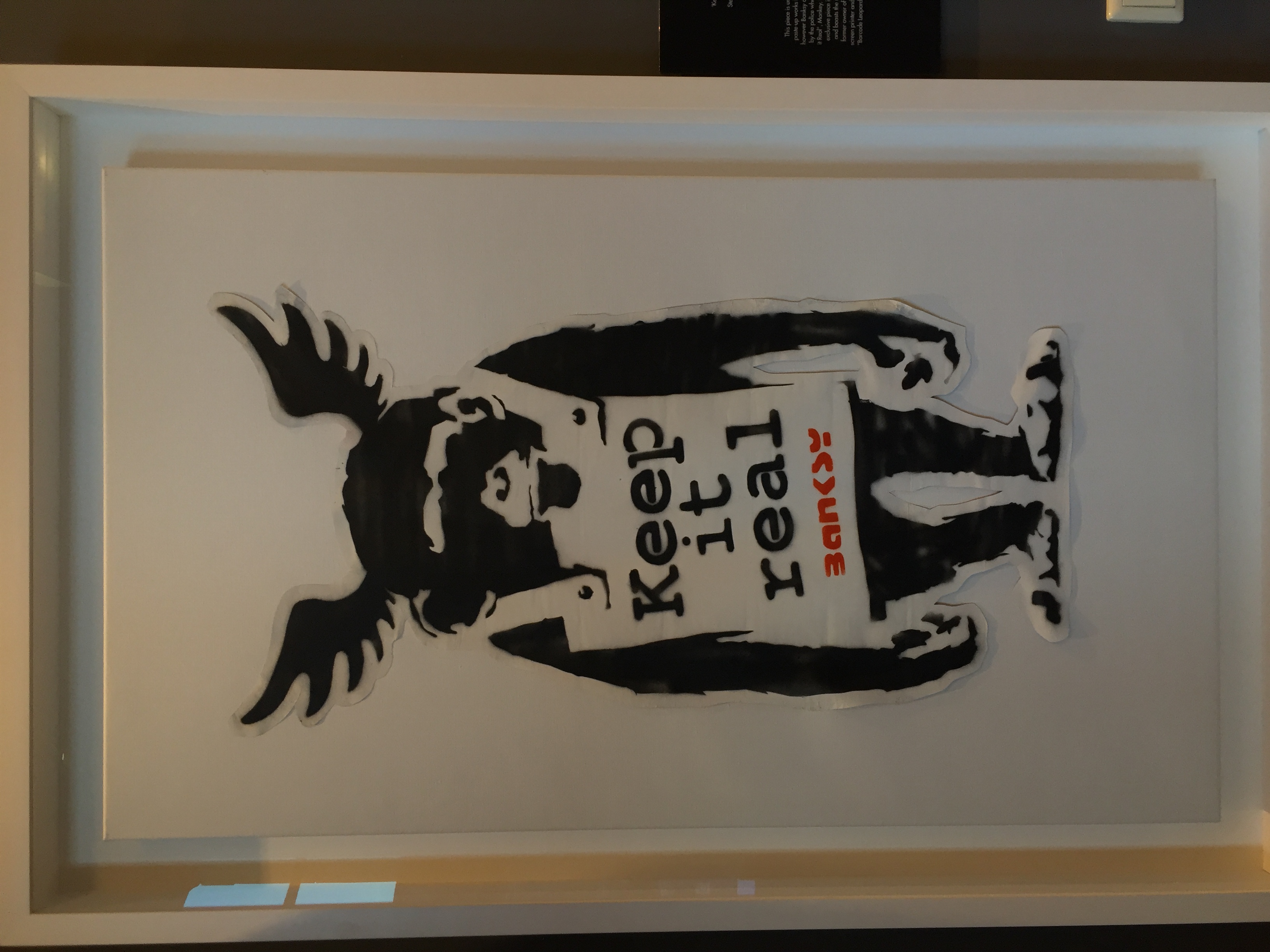 Van Gogh museum:
The Van Gogh museum was a truly incredible experience. You may be surprised to know (since I love art so much) that I walked in there not actually knowing a lot about Van Gogh's history. However I walked out feeling so intrigued and excited about art and my future projects. Unfortunately we couldn't take any pictures from inside of the Van Gogh museum.
The A'Dam Tower:
This was the WINDIEST experience ever! There was an amazingly colourful light show in the lift on the way to the top of the tower, which felt similar to being in the glass elevator in Charlie and the chocolate factory! Once at the top, the view of the beautiful city was incredible and glistened with twinkling lights amongst the darkness.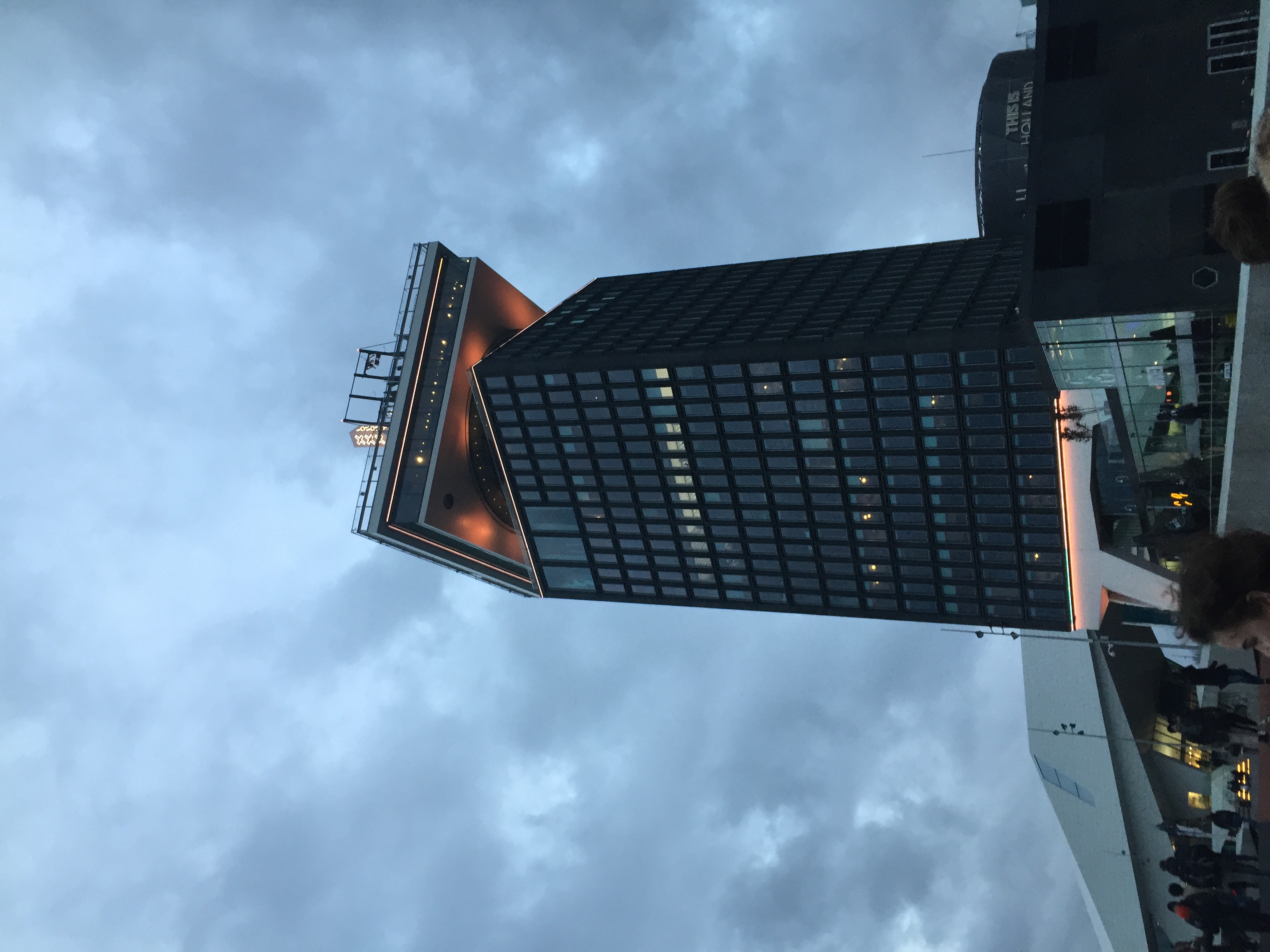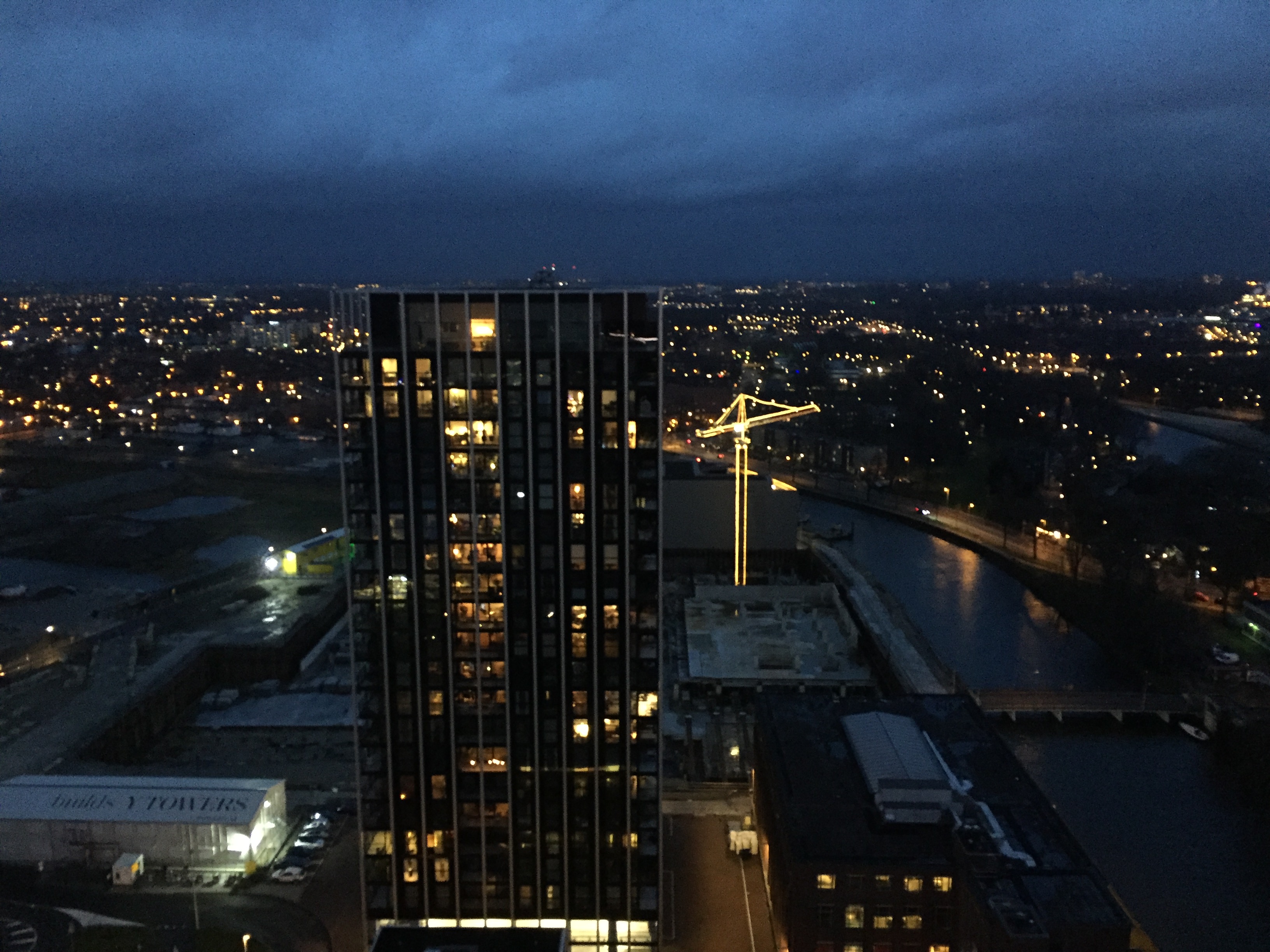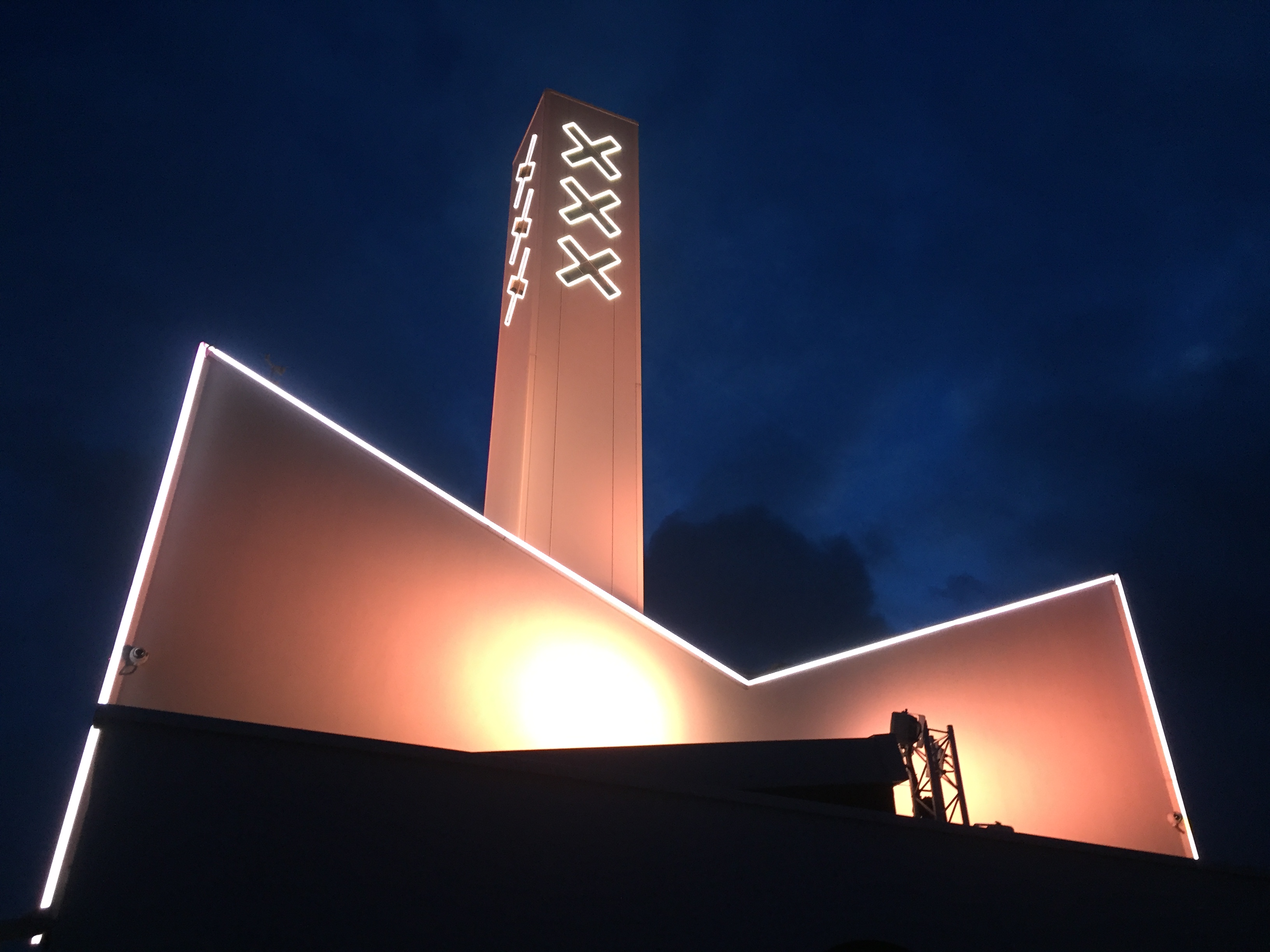 The Anne Frank Huis:
This is an incredible experience for anyone, no matter how well developed your history knowledge is, you will leave the Anne Frank house wanting to know more. Be sure to pick up a headset at the start of the experience and listen all the way through (by the way, it has a headphone port which is more comfortable than holding it up to your ear all the way round). The history will have you enthralled and the scenery is surreal, to think you are standing in the very room where Anne and her family crept around all day and night, for fear of being captured and taken. This is an absolute must to go to if you are visiting Amsterdam.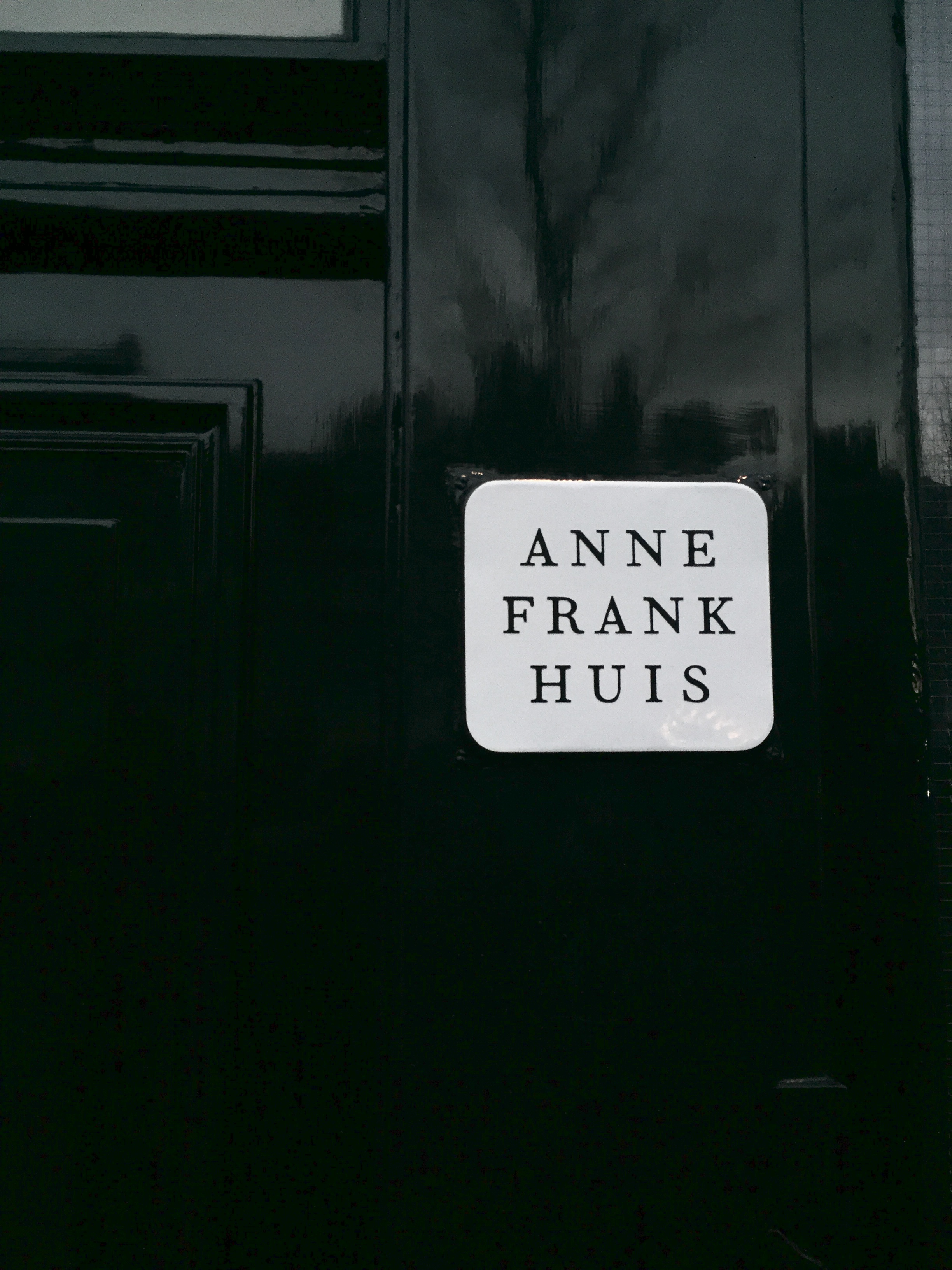 Dam Square:
This was the center of the city and the place where we spent most of our time meeting back up after roaming around ourselves. It is a gorgeous, huge square surrounded by tall and incredible buildings, there will often be some street entertainment around and about too!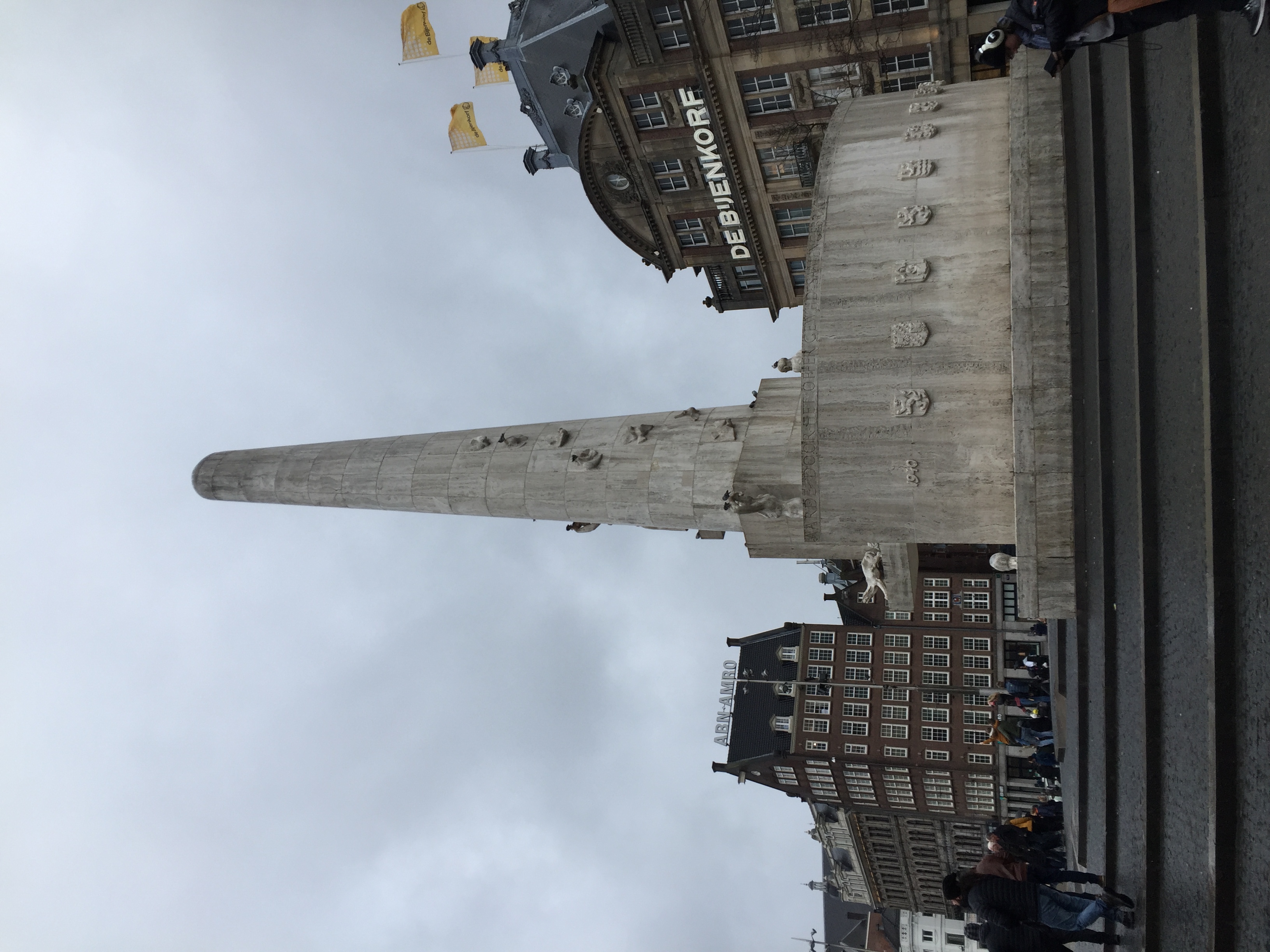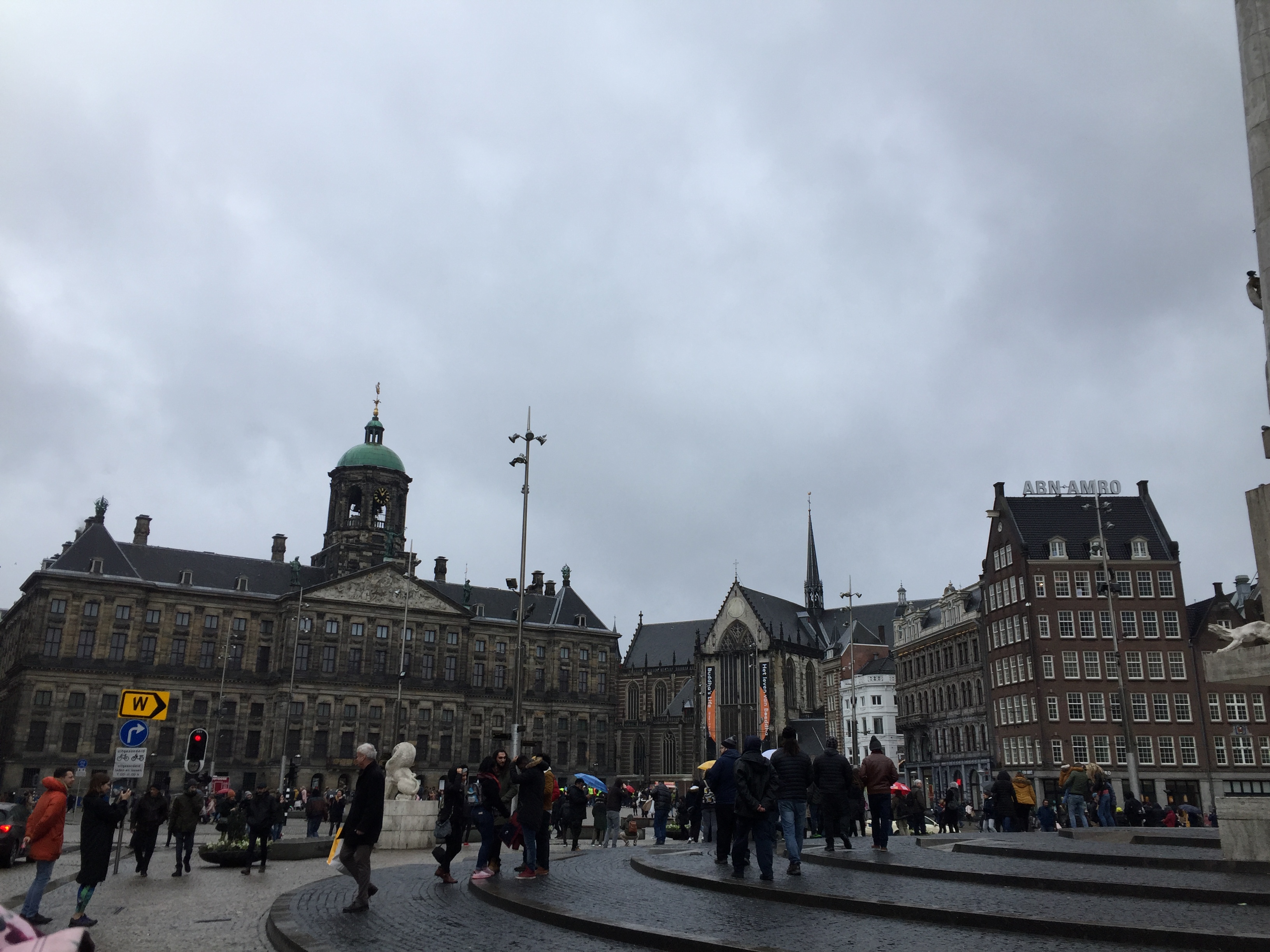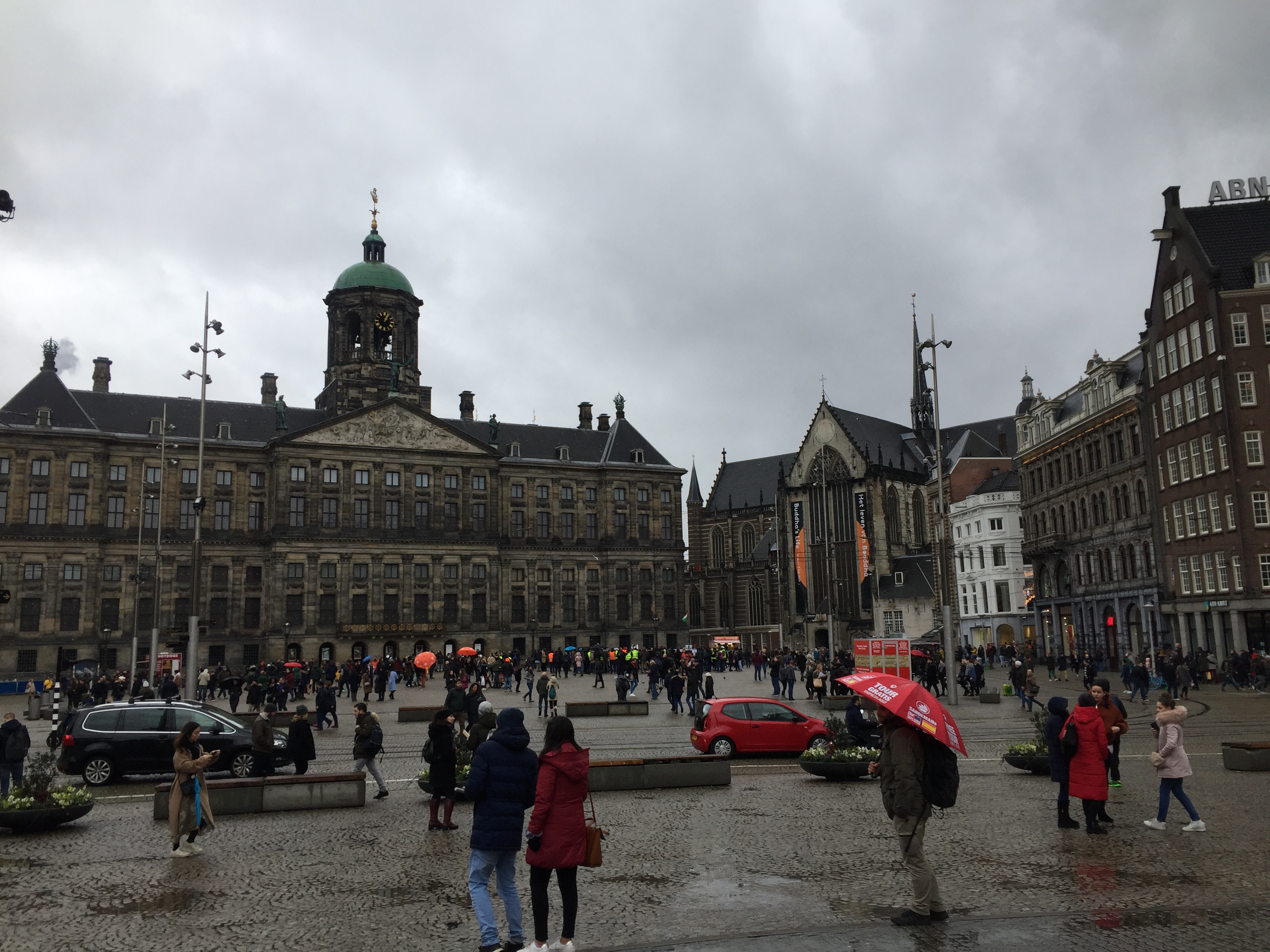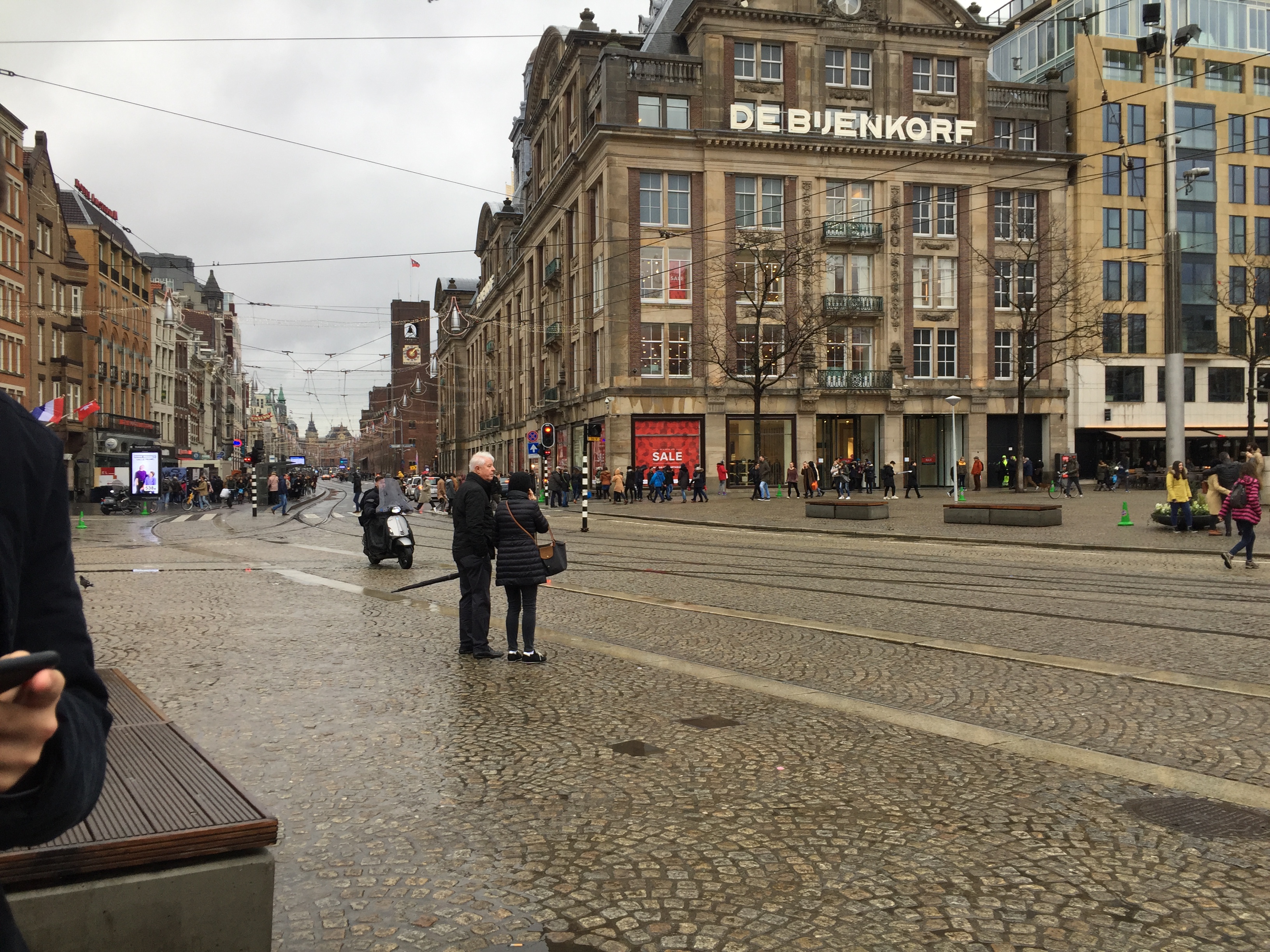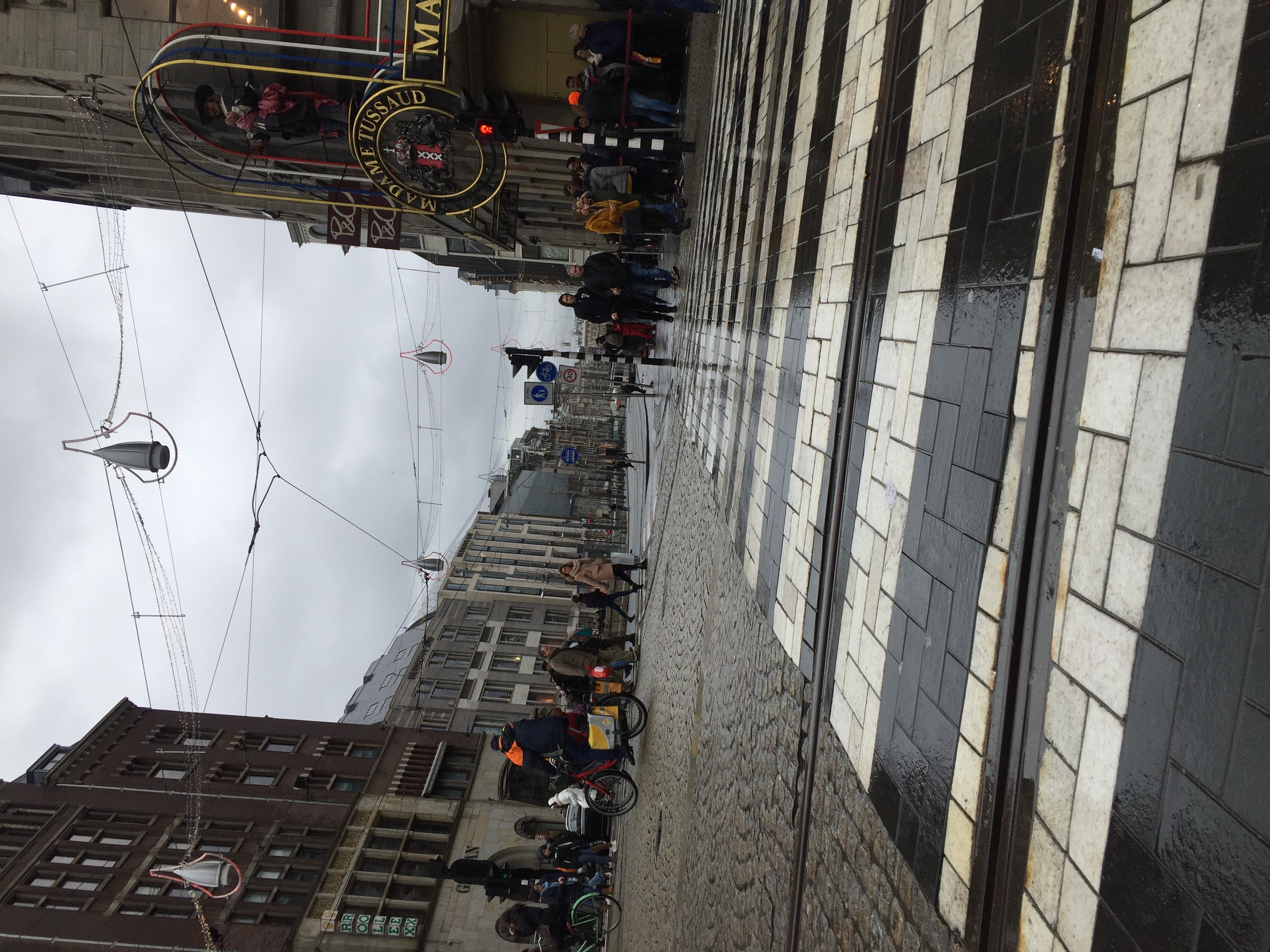 Food:
I know this isn't something to visit, but I have three absolute must-tries food wise if you are going to visit the Netherlands.
Number one - Toney's Chocolonely
This is classic Dutch chocolate that will just have you wanting to take every flavour home to your family to try, and then stick the funky wrapper on the wall and in your scrapbook. The packaging and taste and flavours are all just brilliant! I have to say that my favourite flavour was in fact the slated caramel! Closely followed by toffee pretzel.
Number two - STROOPWAFELS
Obviously, when in Holland, you have to get some Stroopwafels! They sell them everywhere, and don't be fooled by getting the, from some fancy gift shop where they've ramped up the price! Go to one of the local supermarkets to stock up (same goes for the Toney's chocolate).
Number three - Bagels and Beans
Woah this was one of the cutest little places with some of the tastiest bagels ever!!! WE ended up going there twice because the bagels were so delicious! And they have gluten free options too!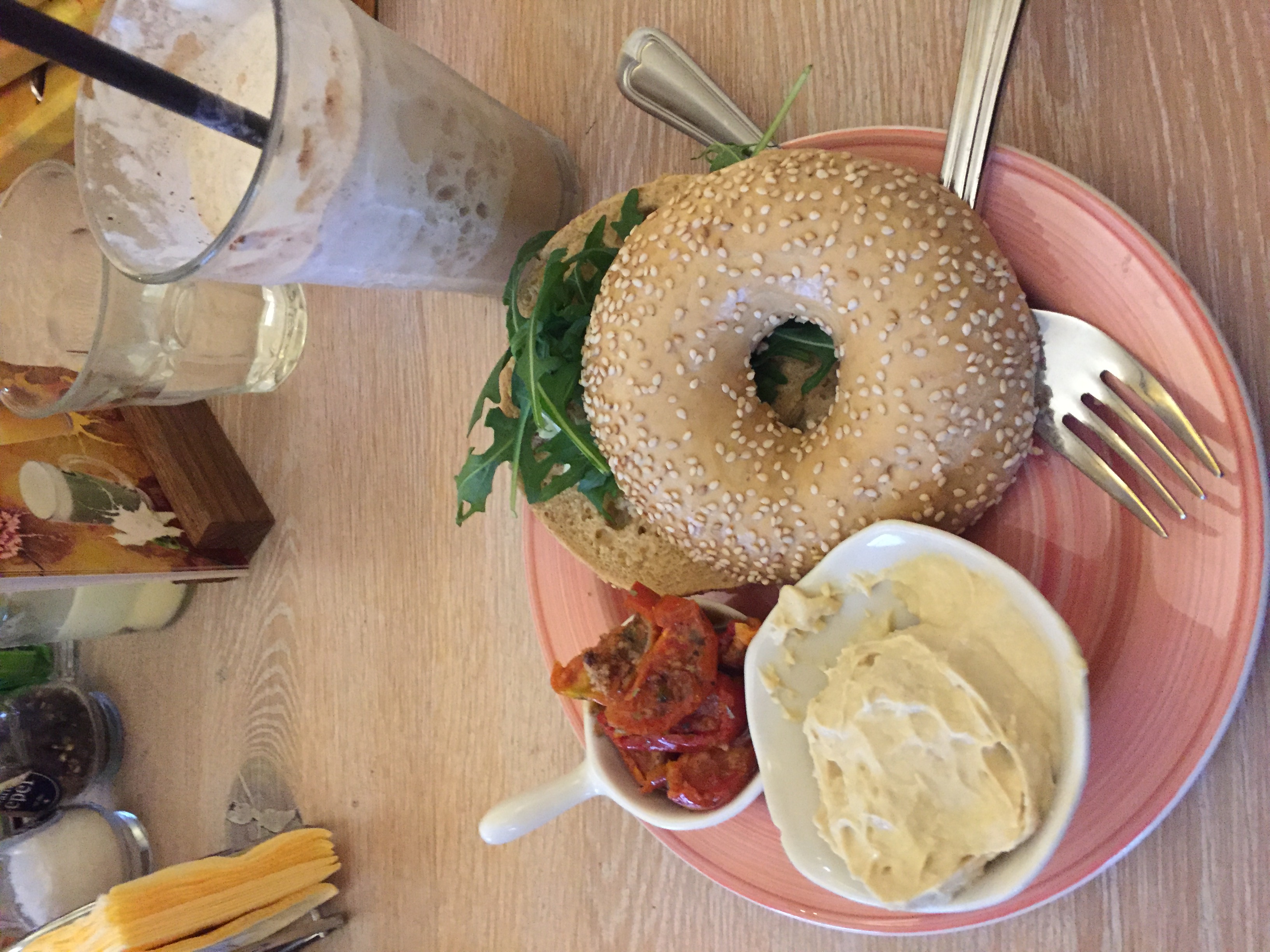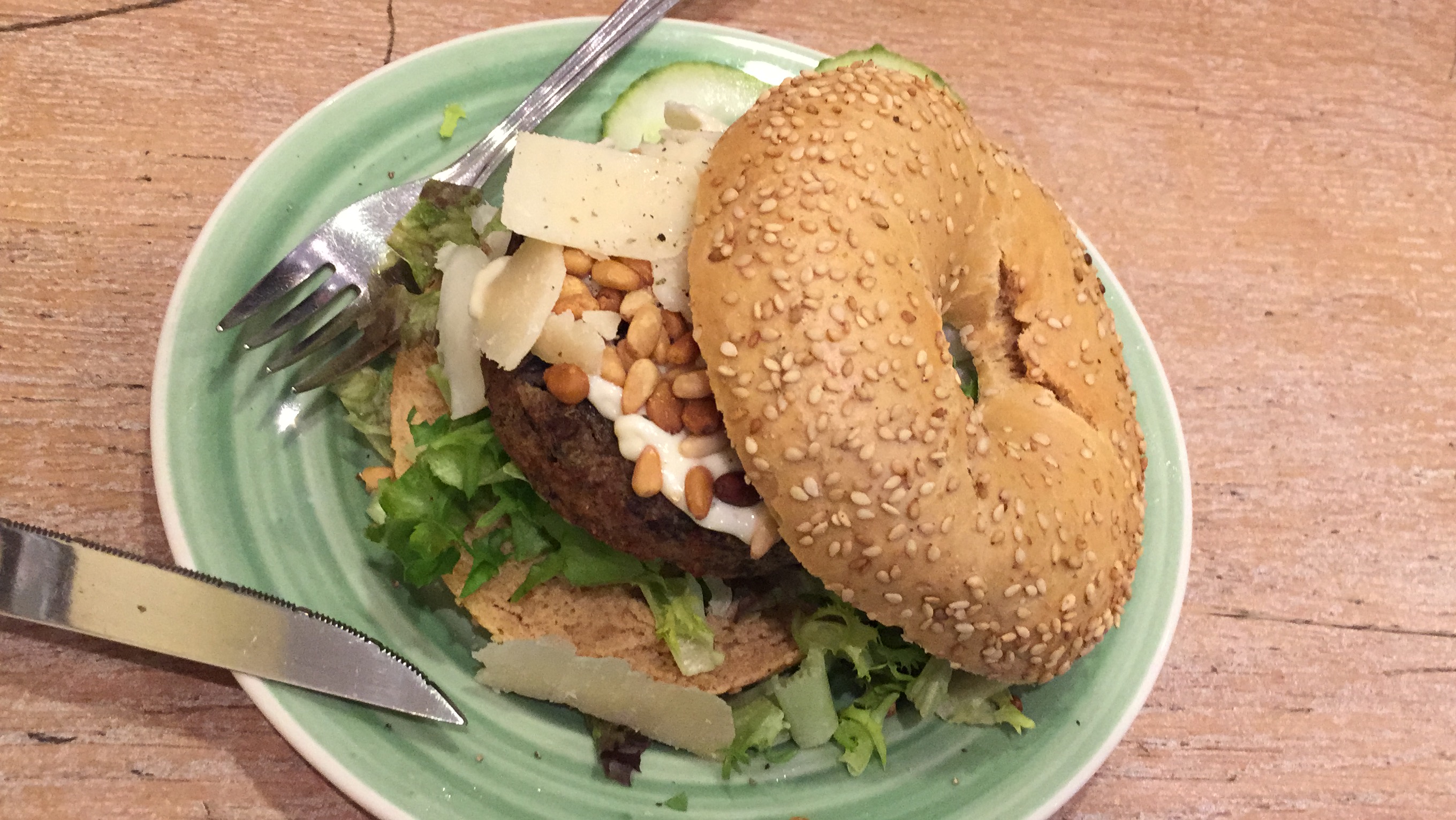 Thank you so much for reading and I hope that this has maybe given you some ideas of places to go if you're ever in the mood to visit this wonderful place.
And just in case you wanted even more pictures, here are a load extra: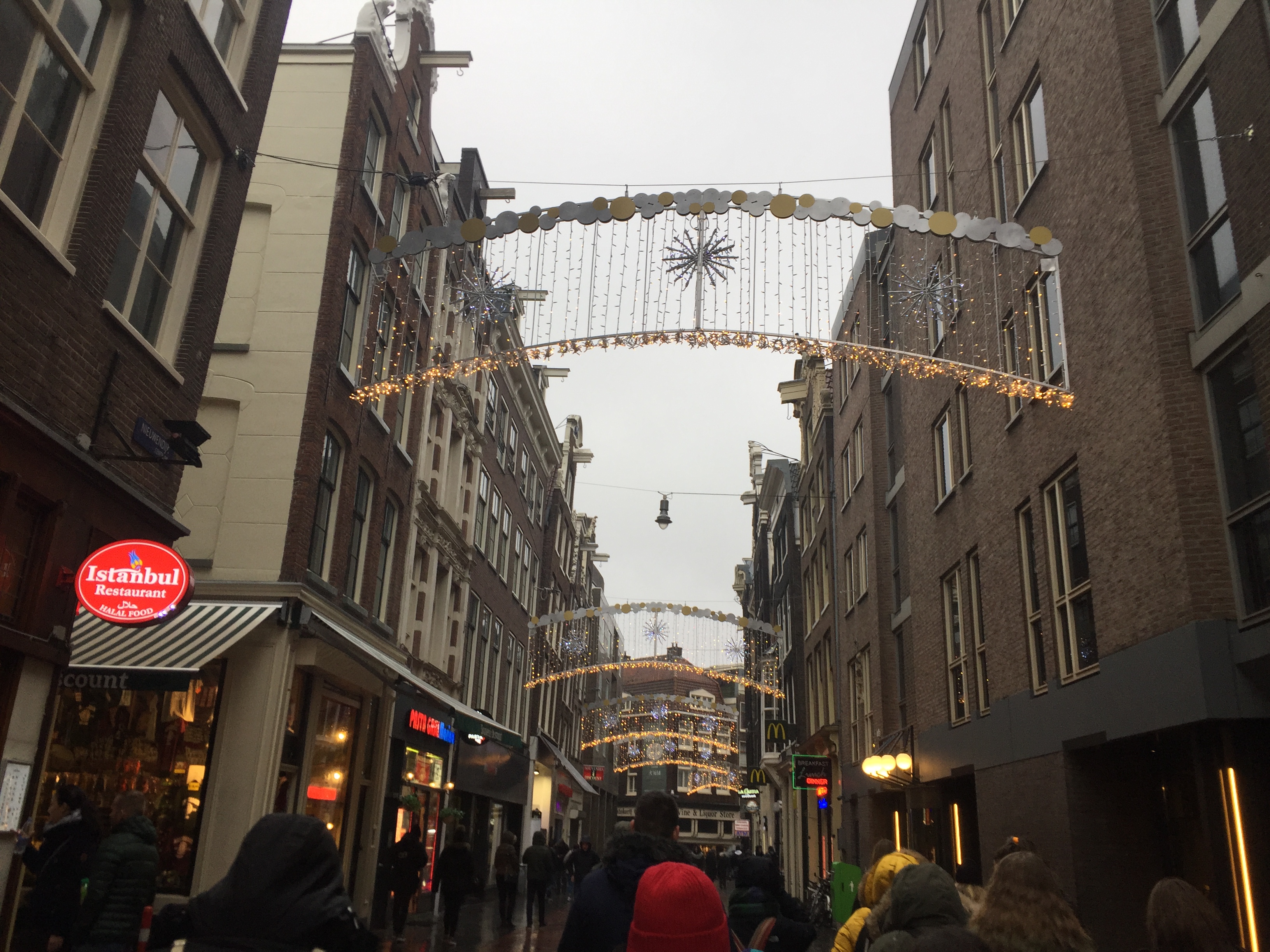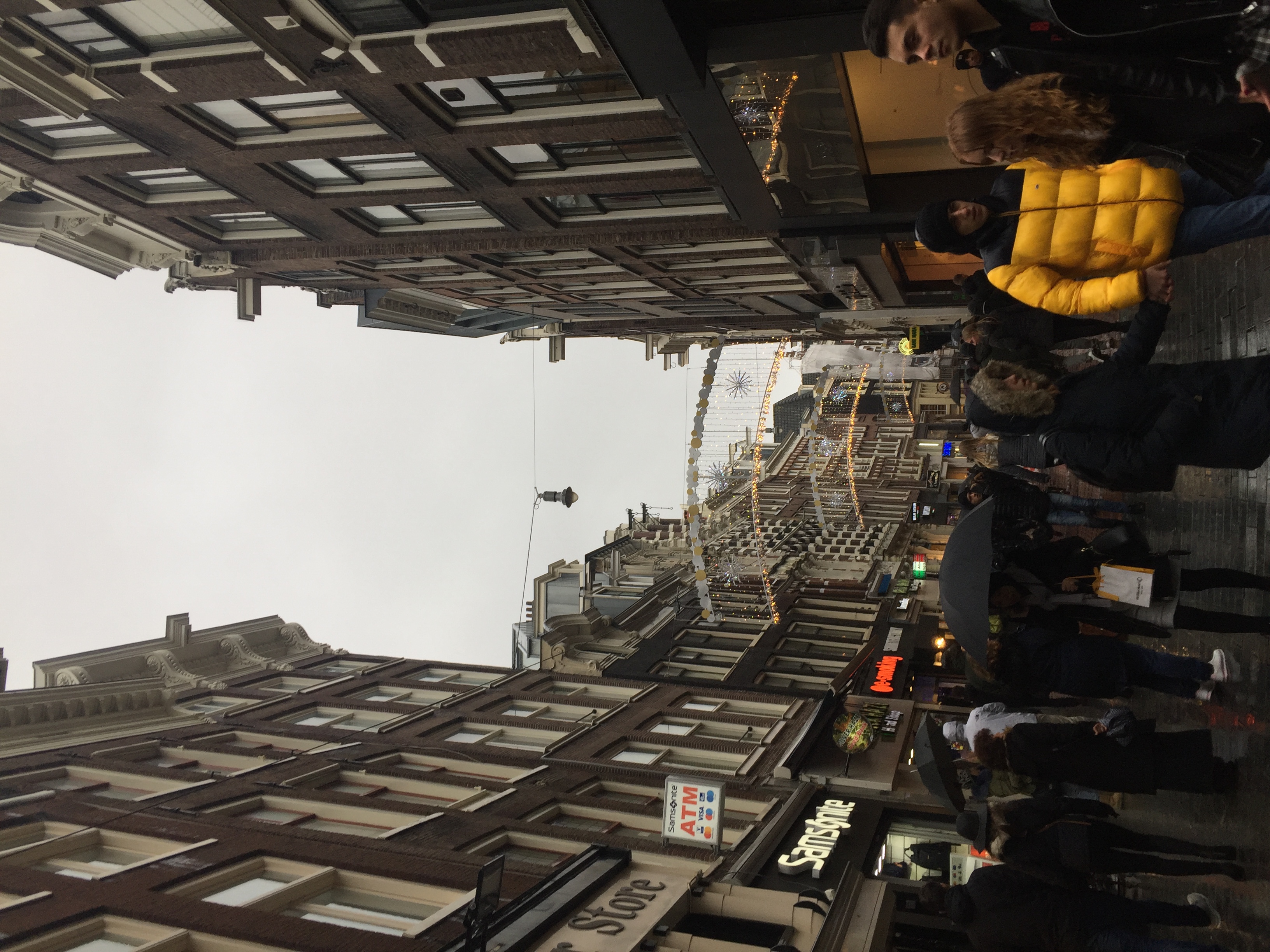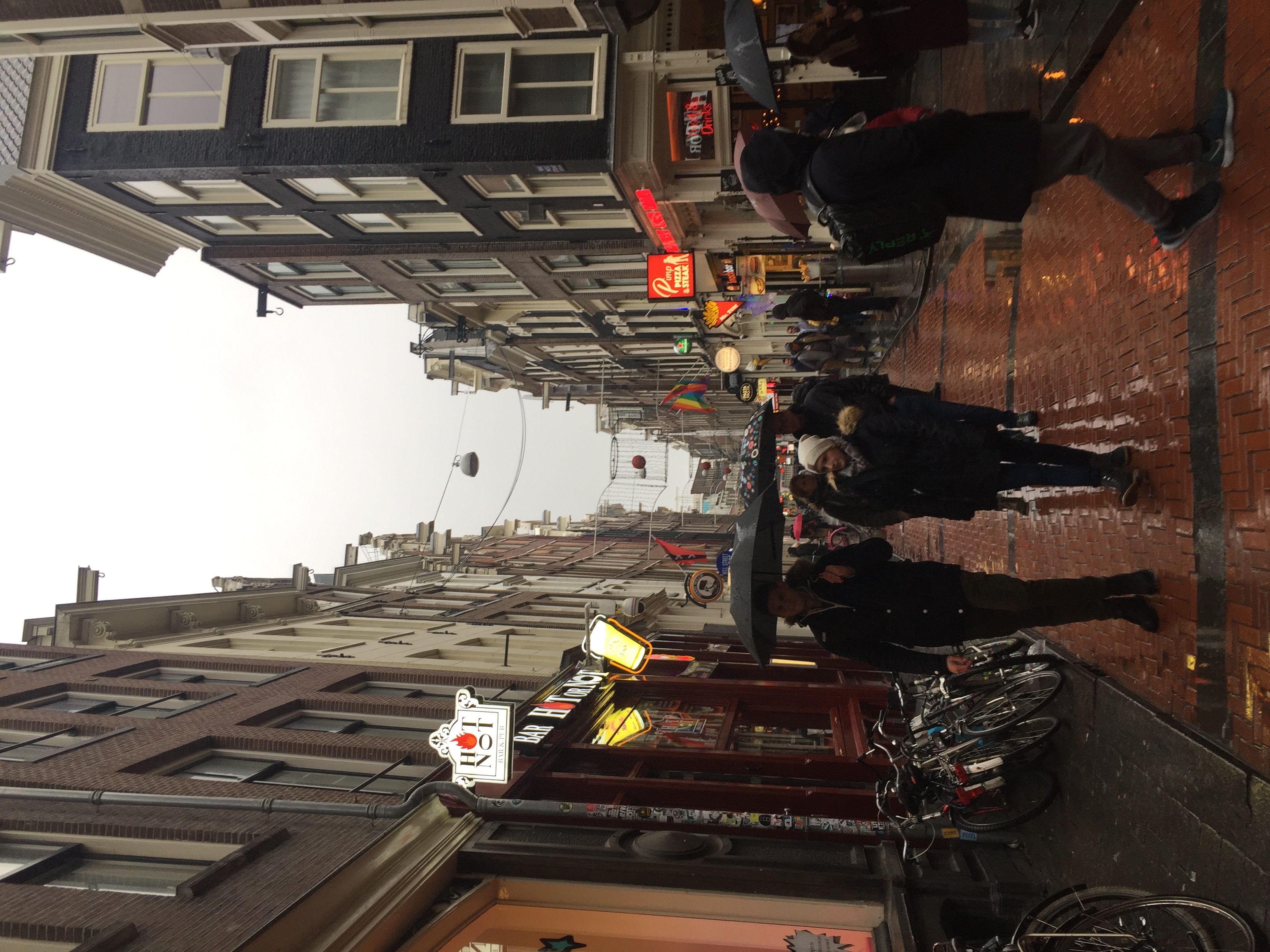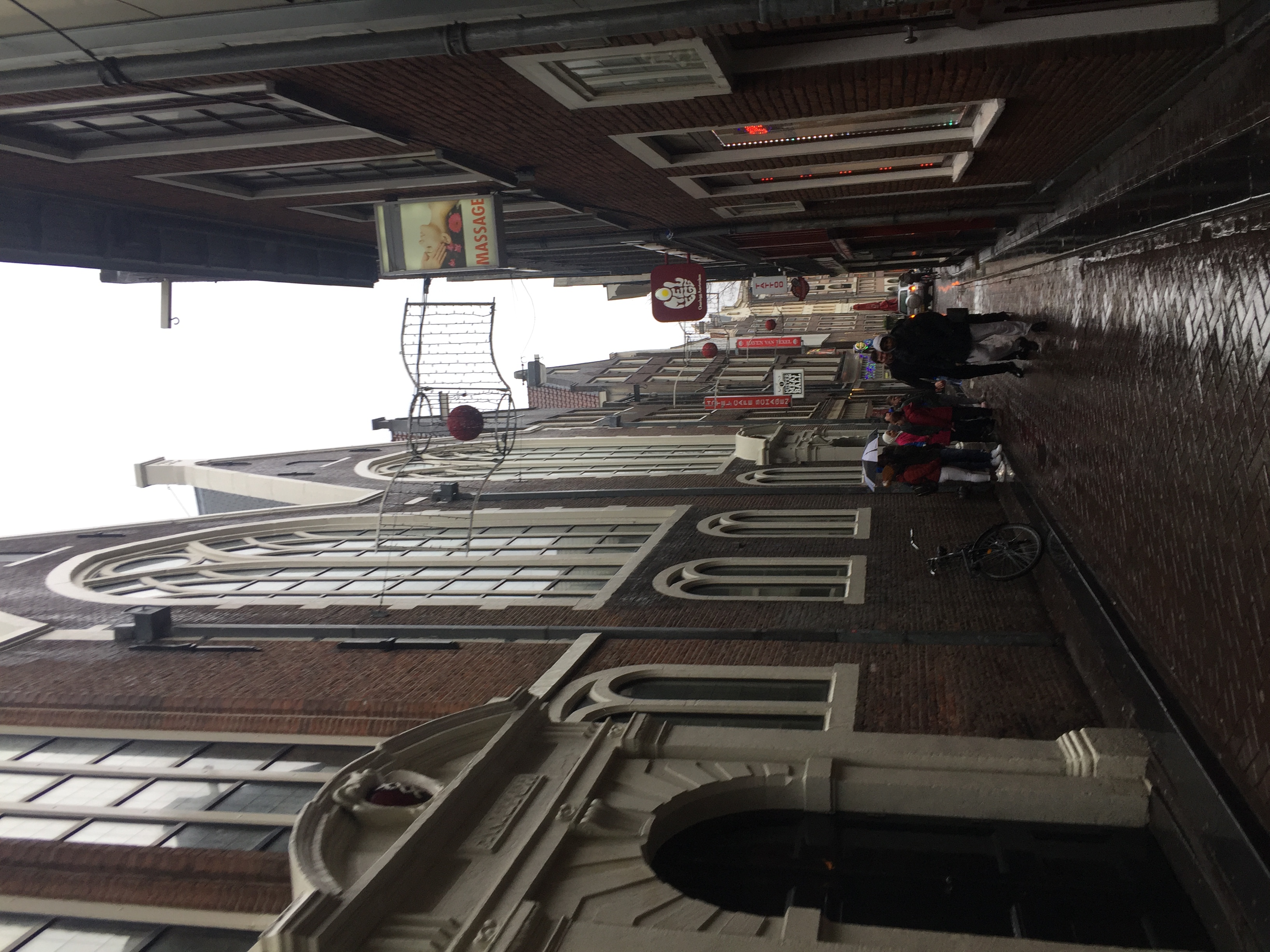 City streets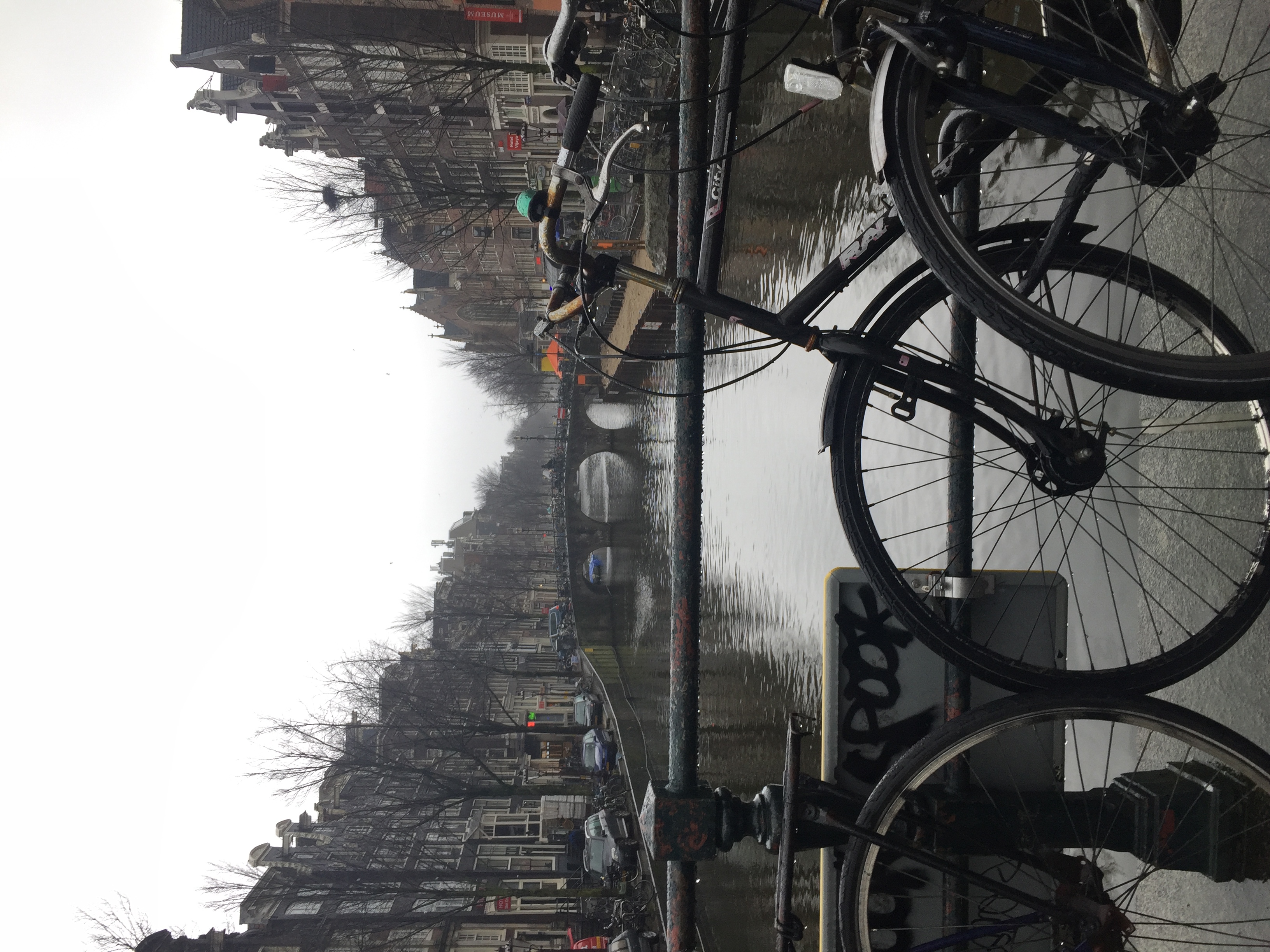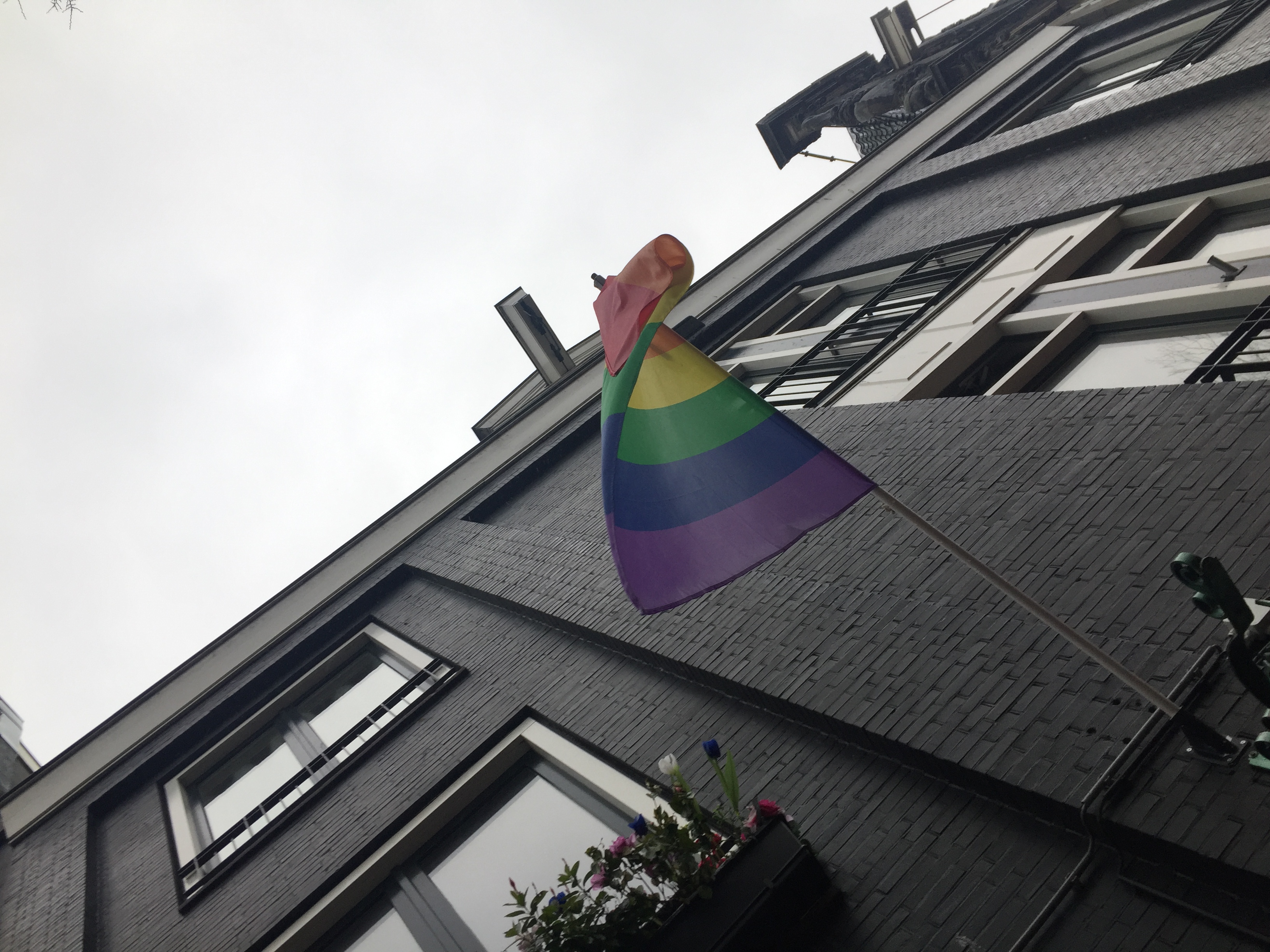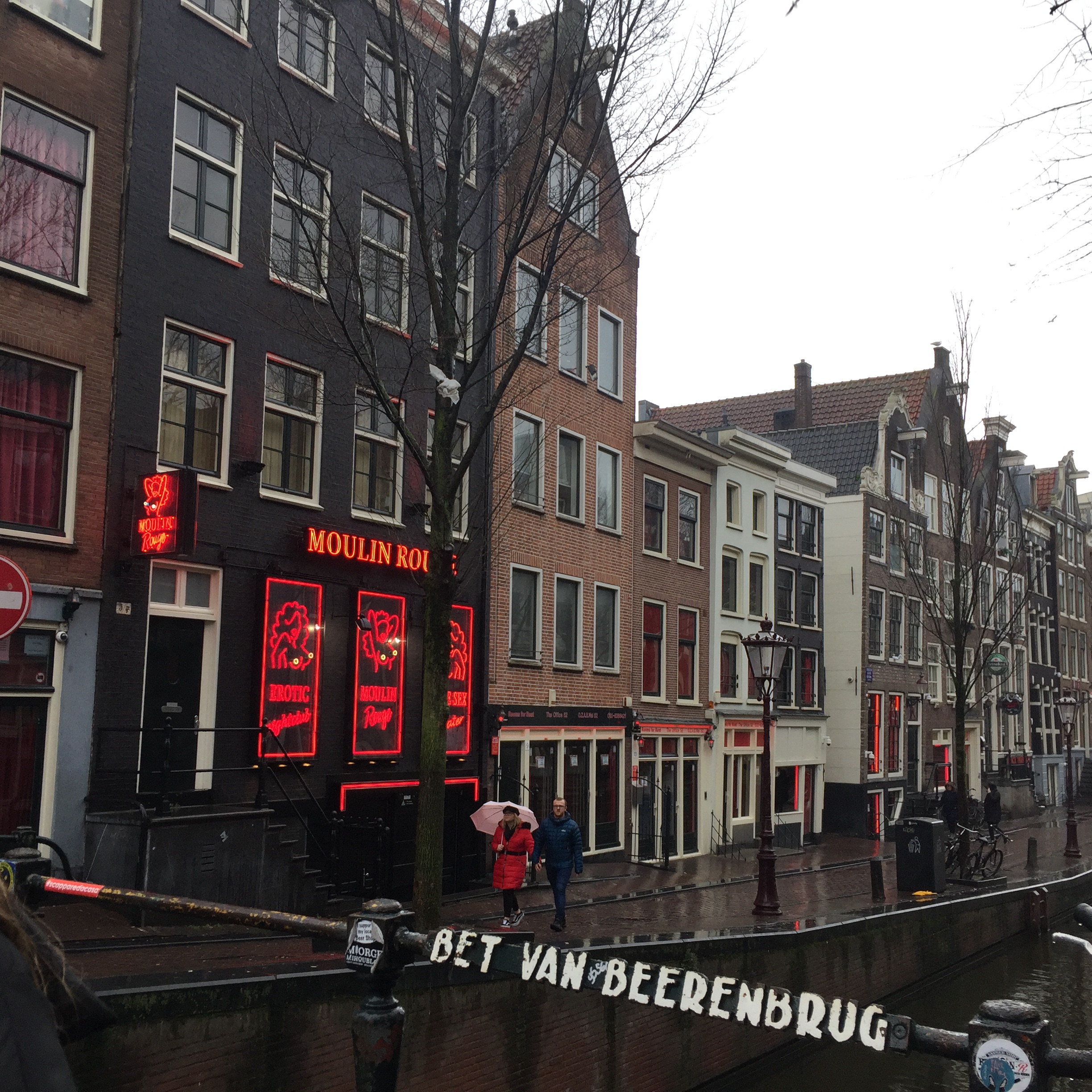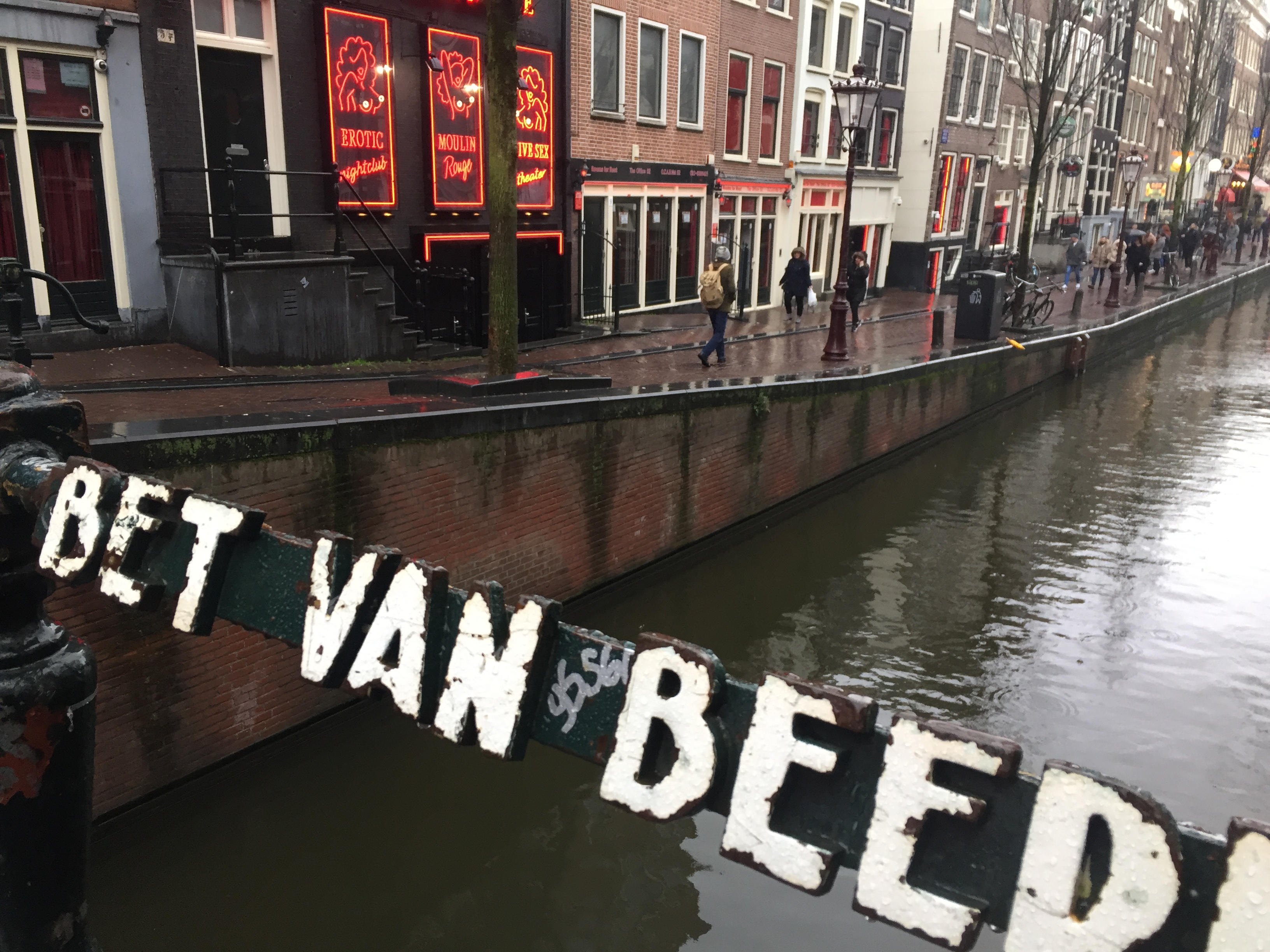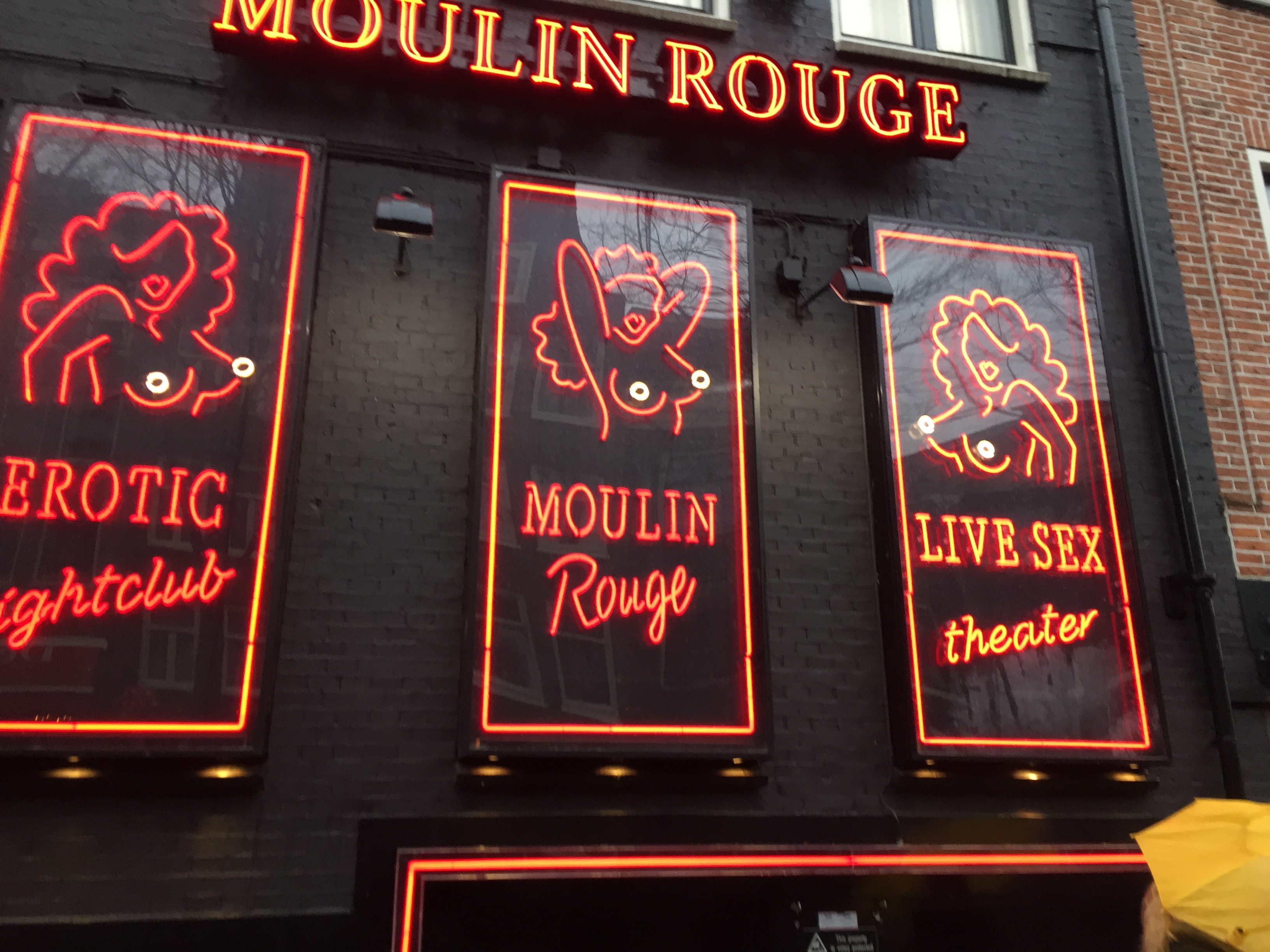 Red light district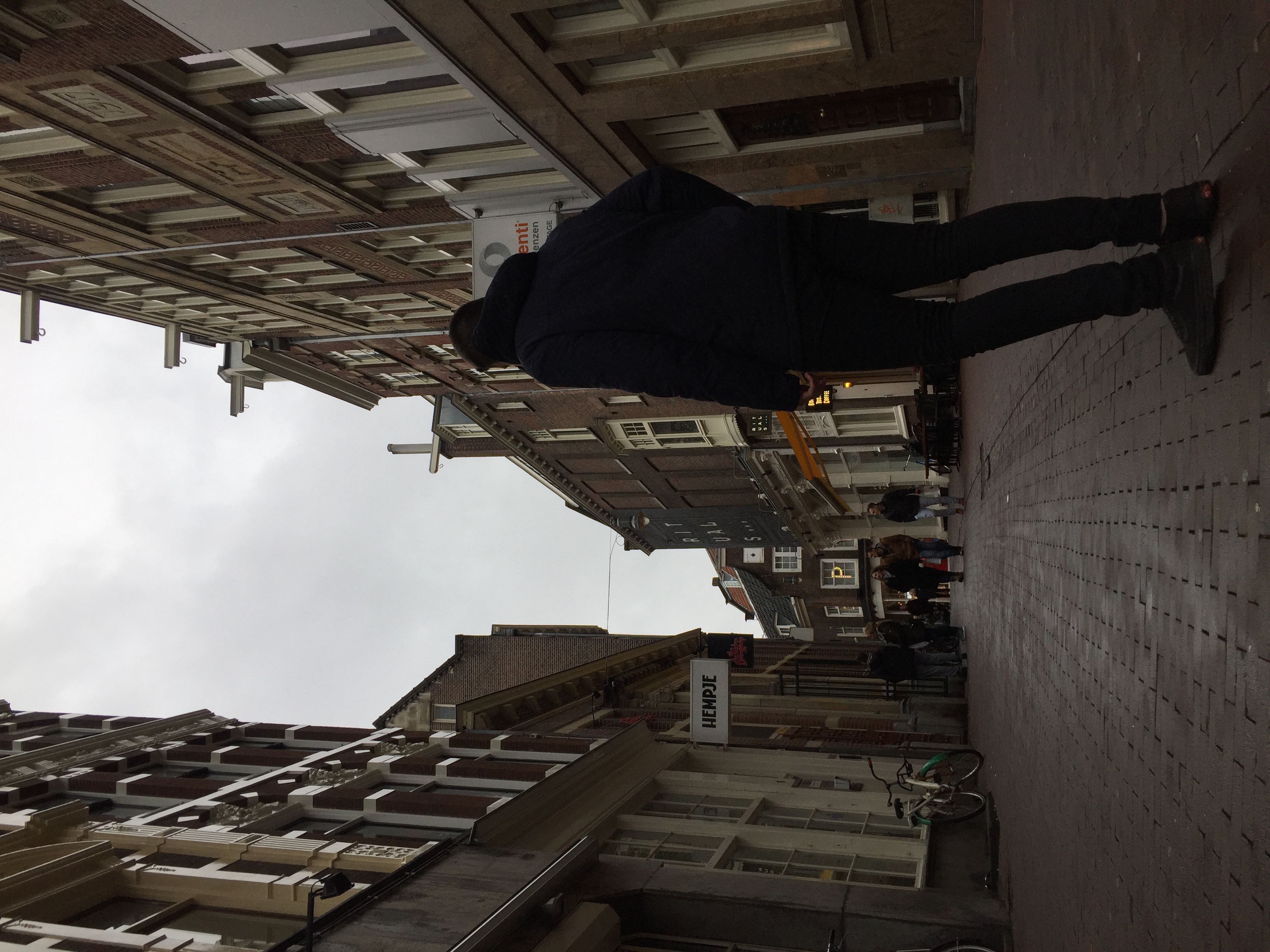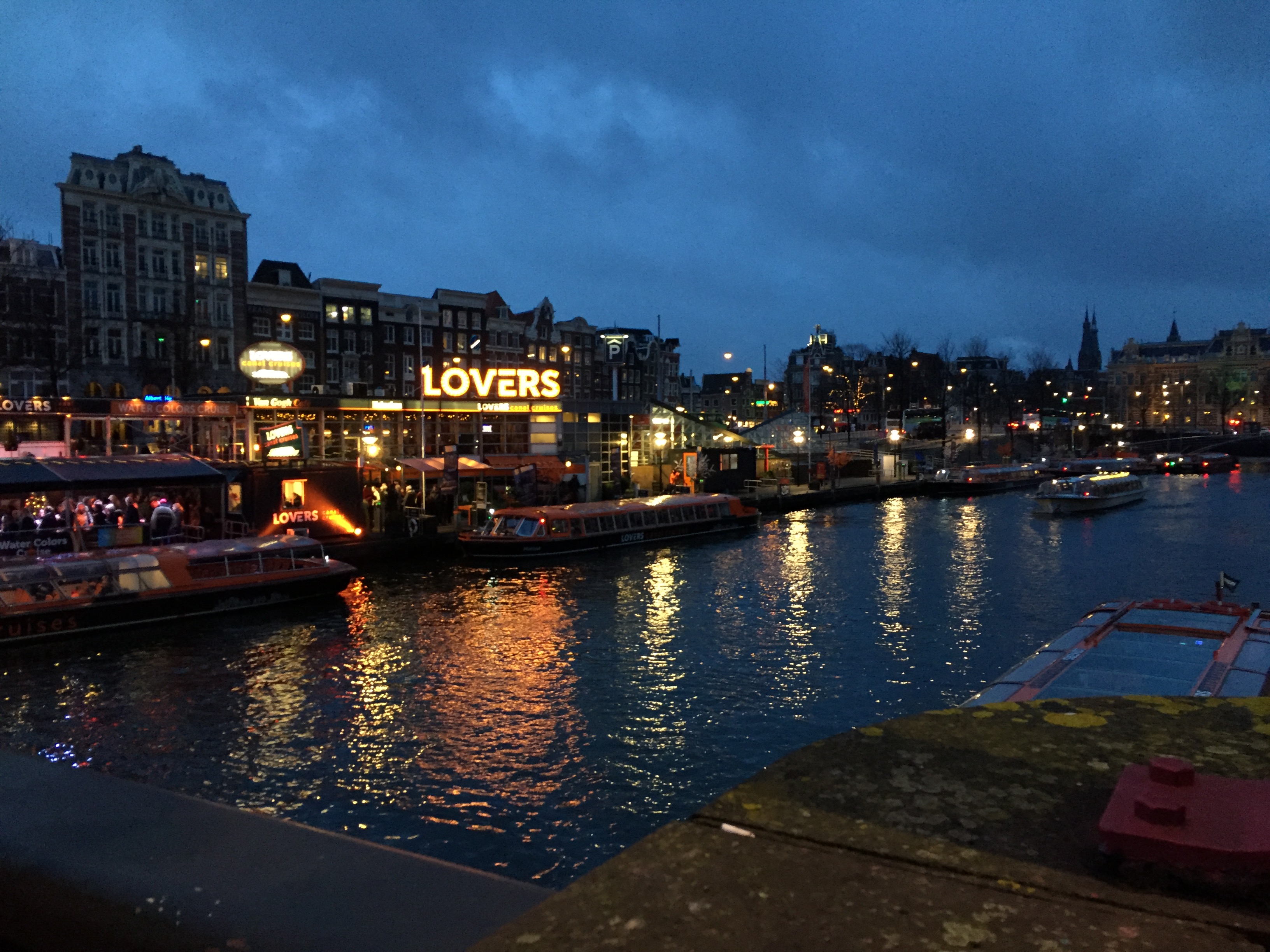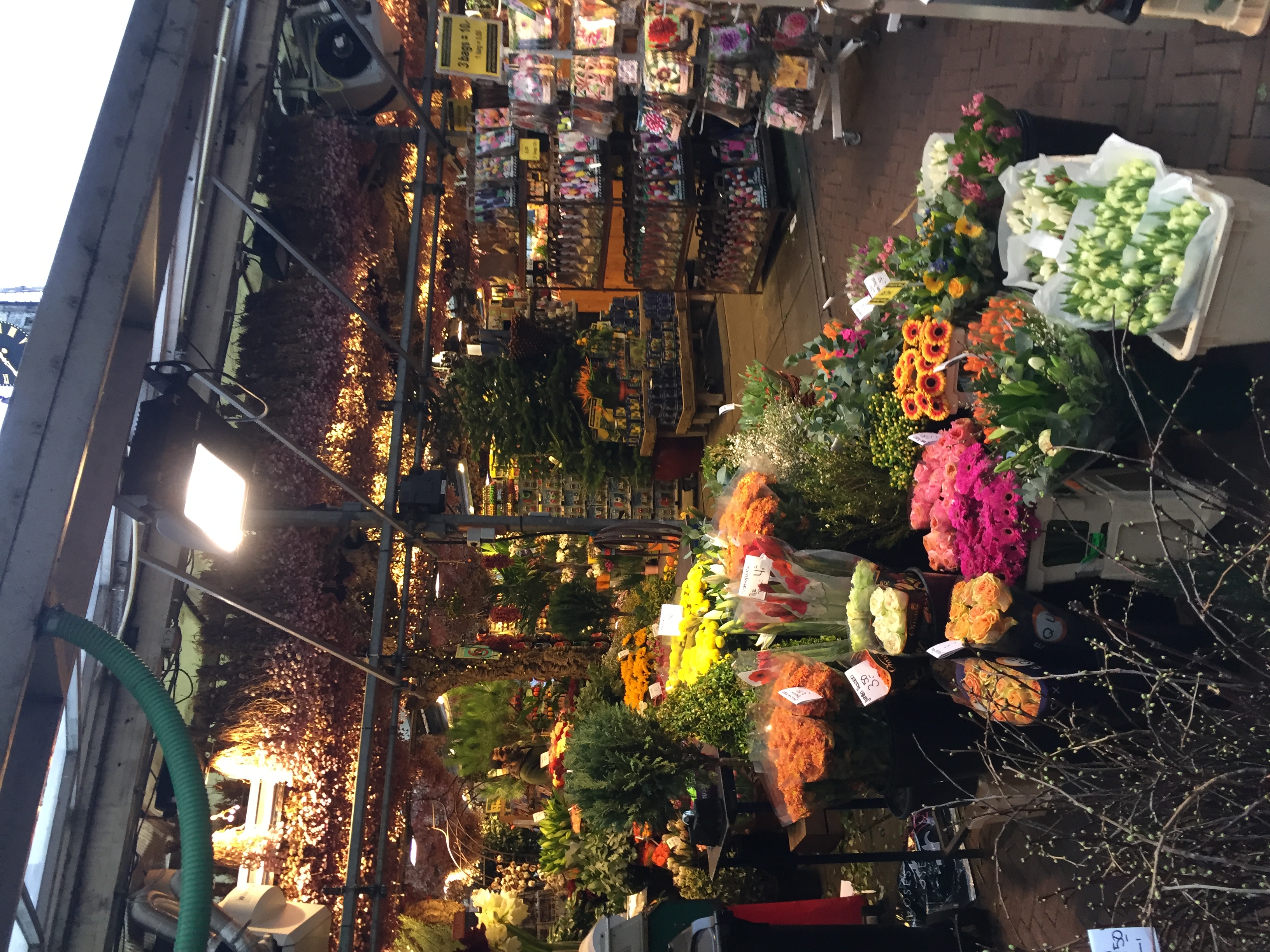 Flower market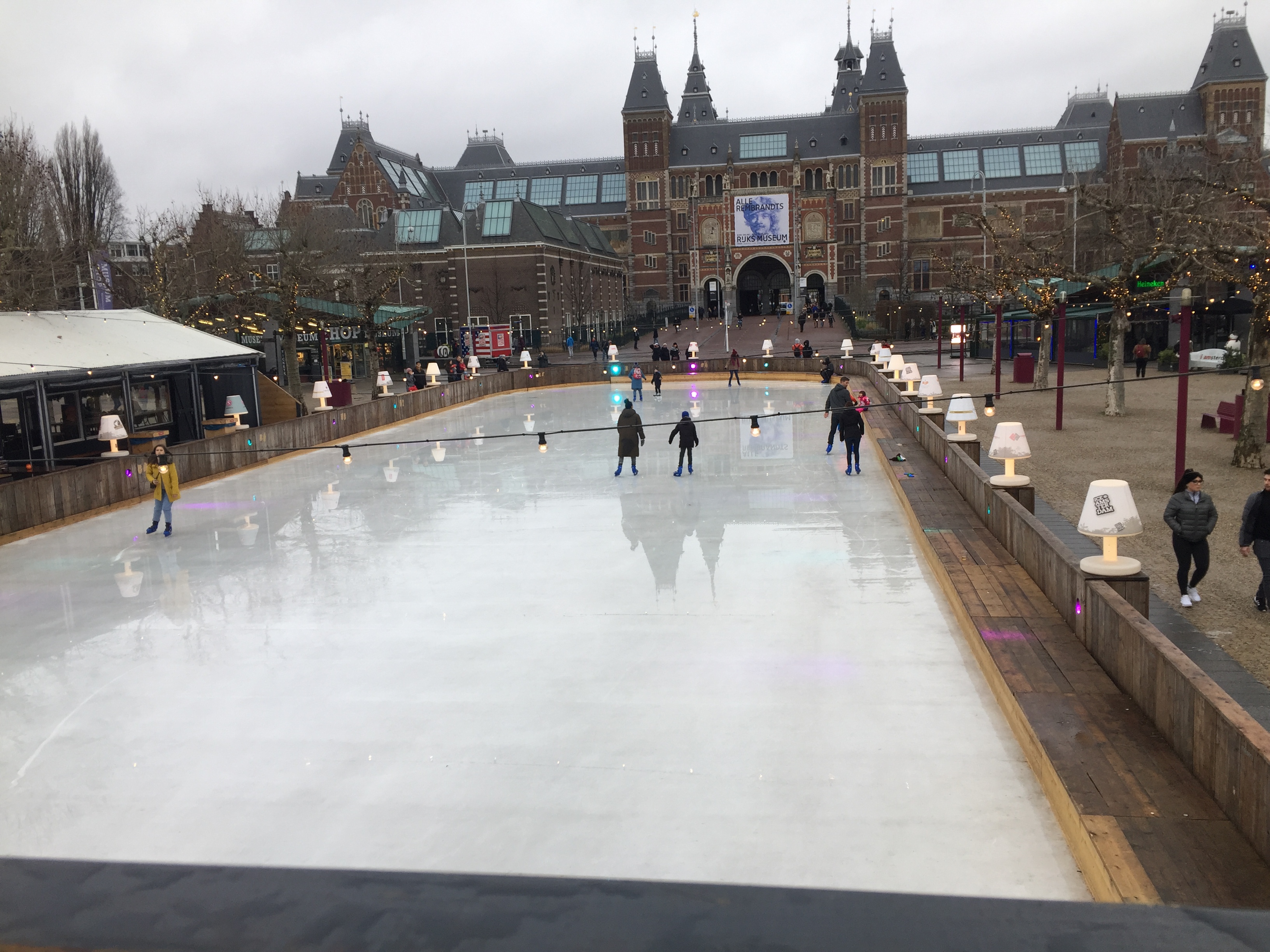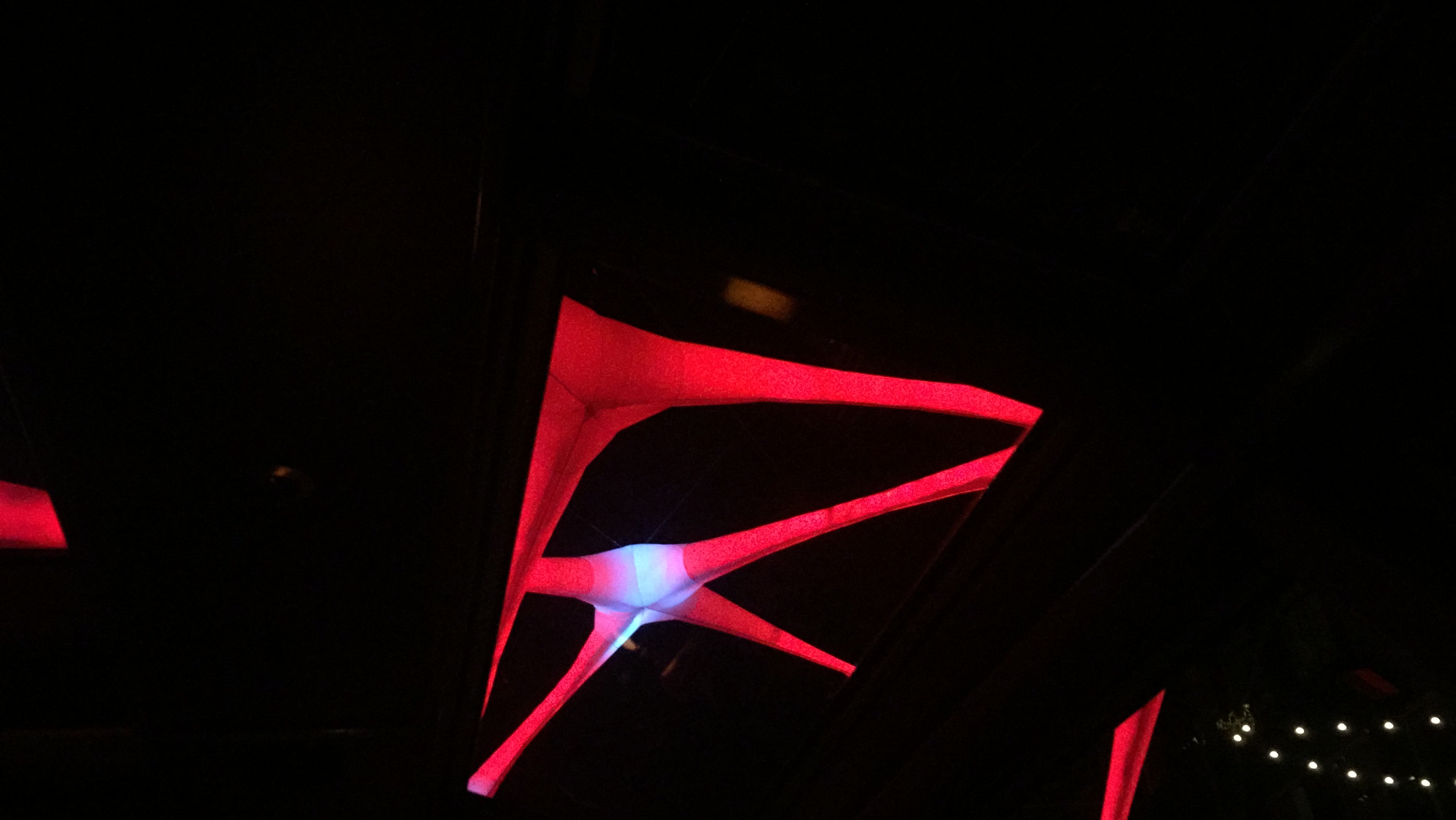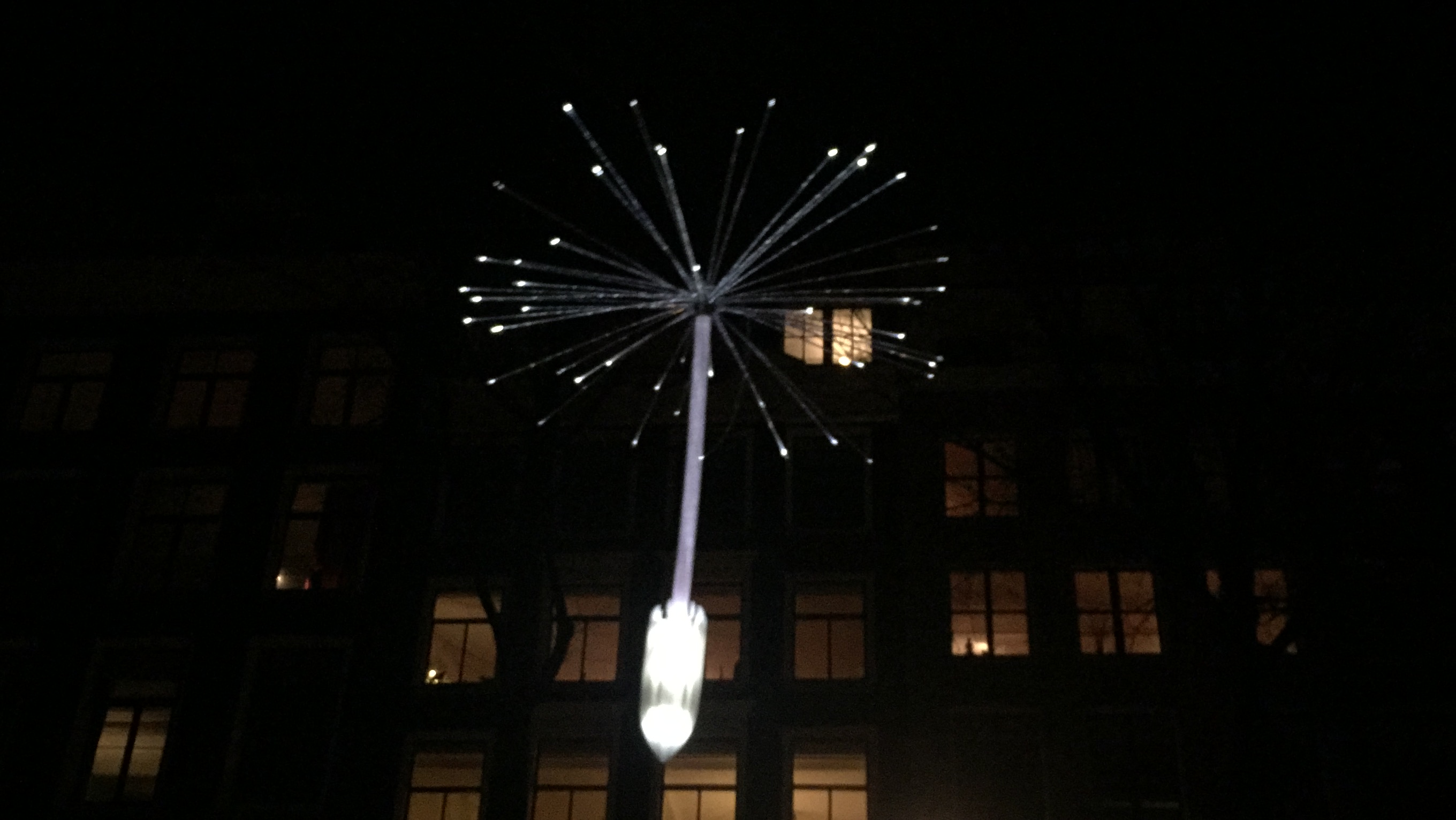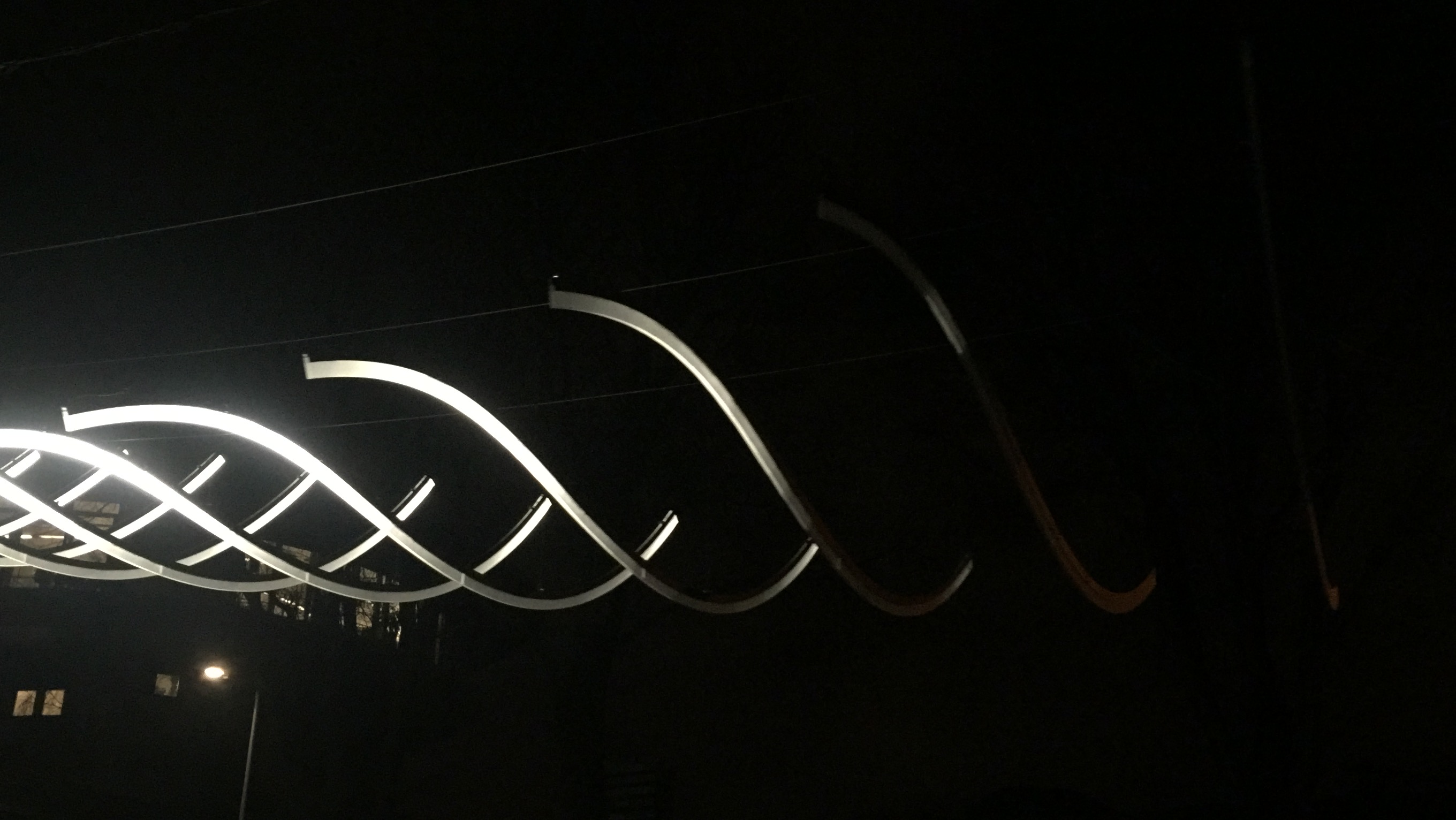 Canal boat illuminations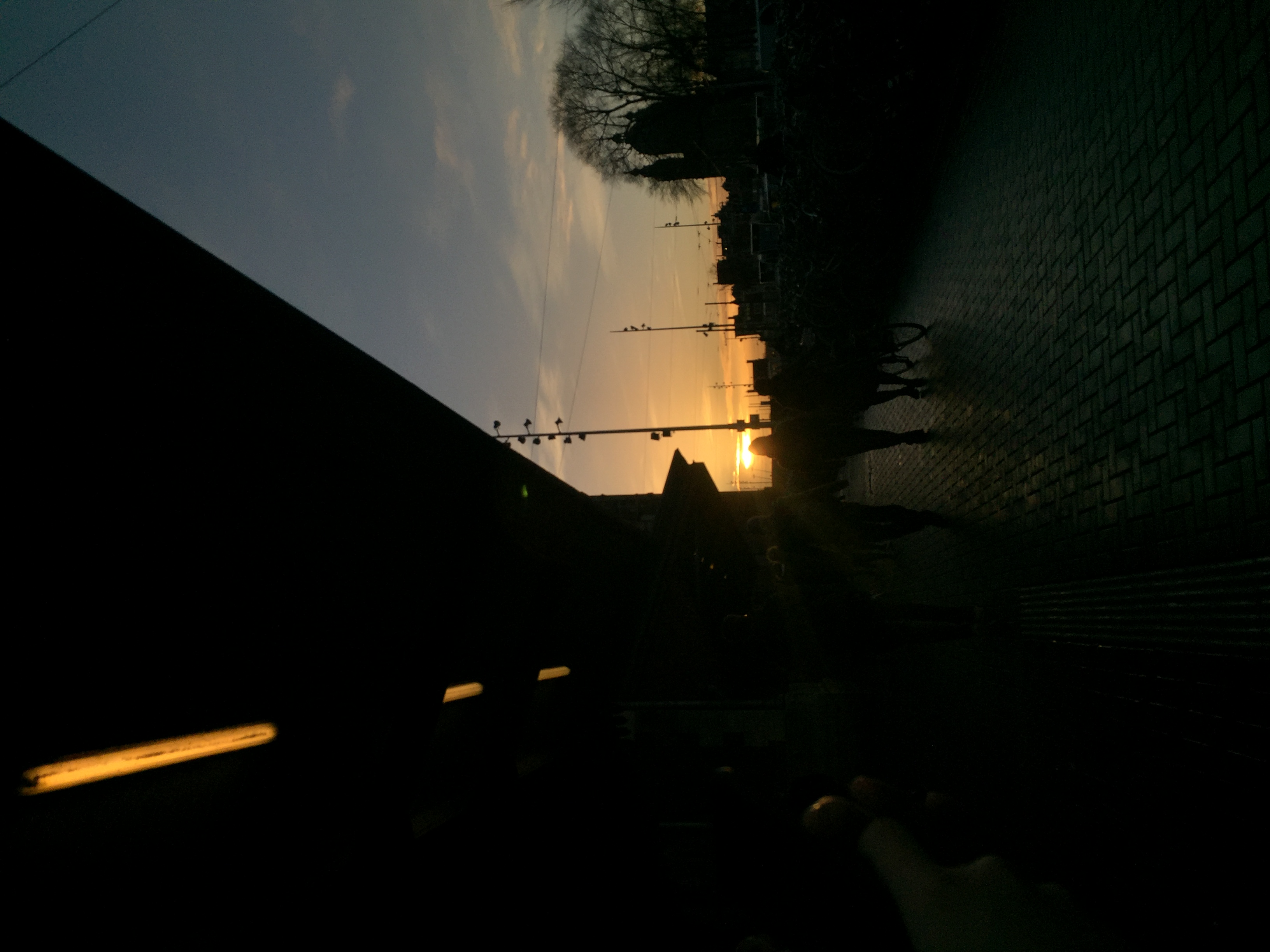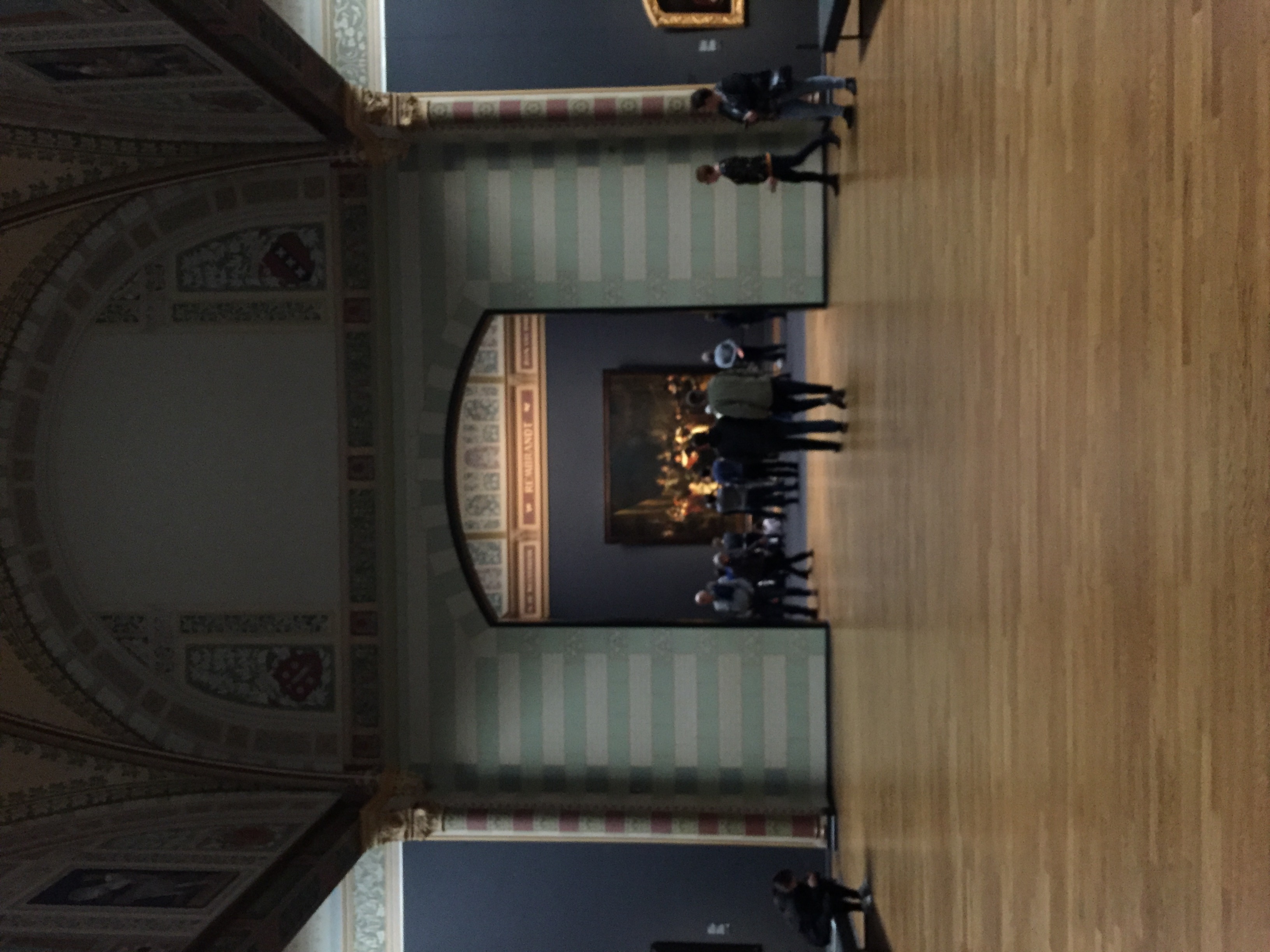 Reijksmuseum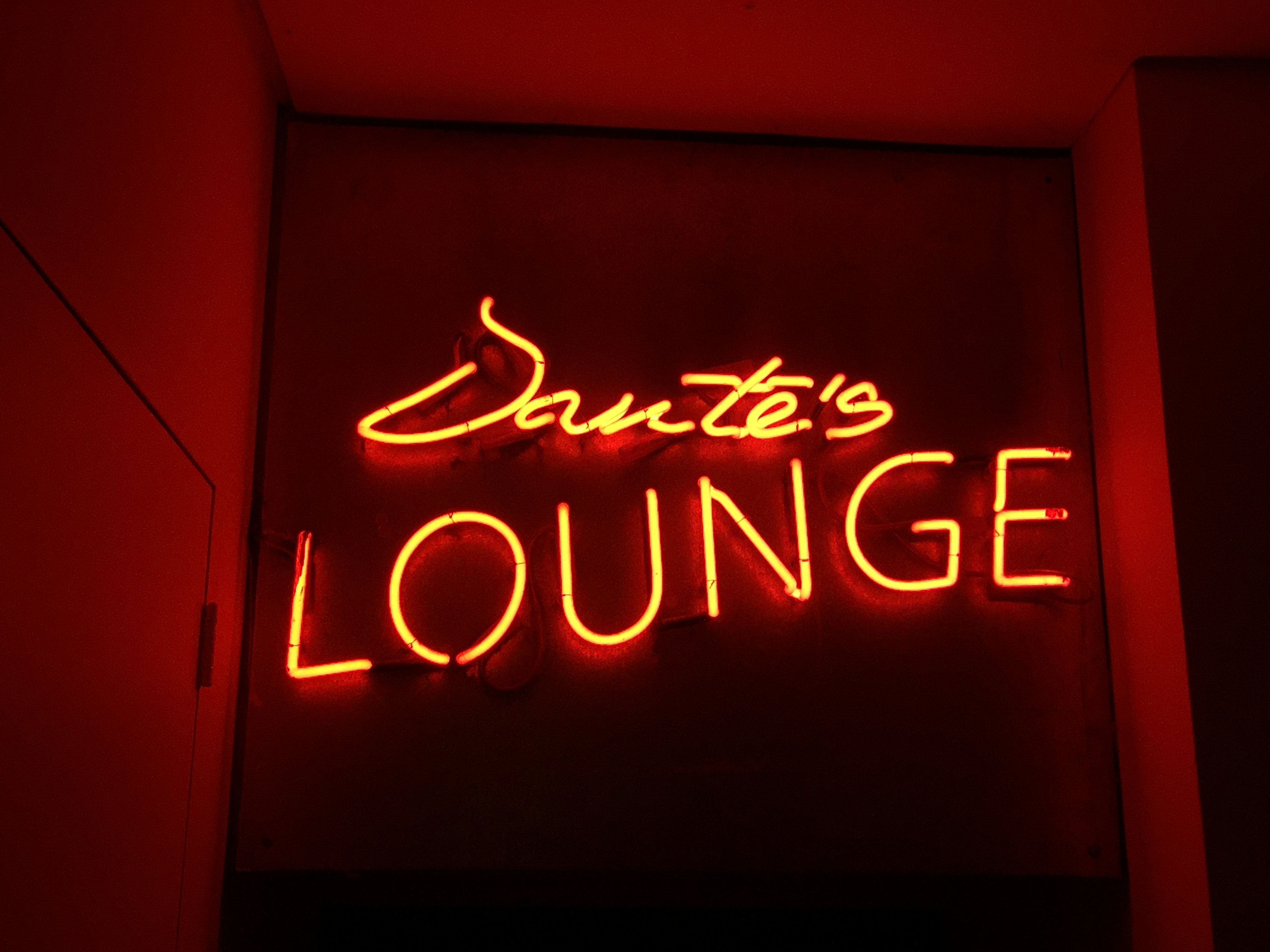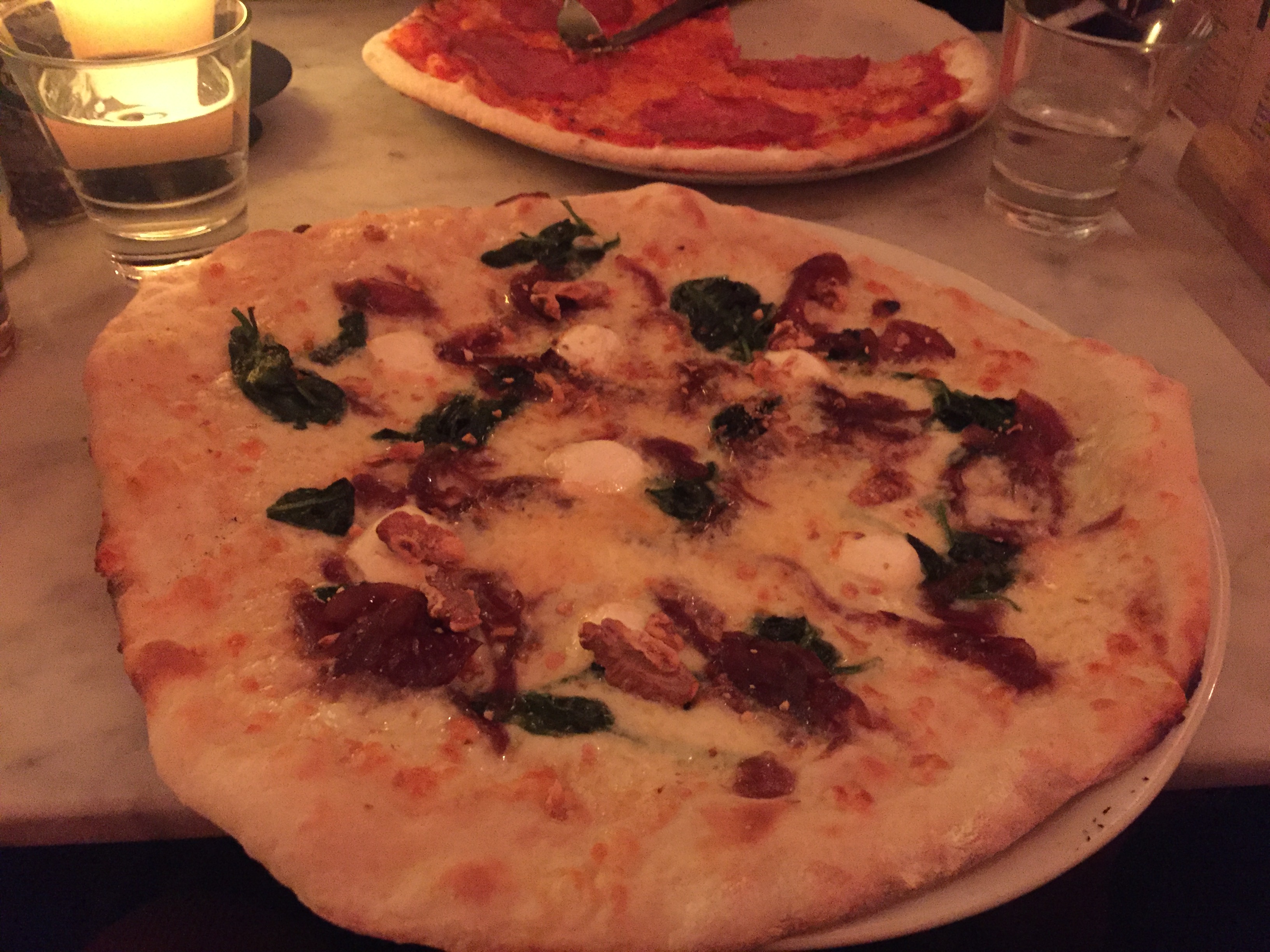 Dante's lounge